Return to Work: Job Accommodations
As recovering employees return to work, it may be necessary to make modifications to their job. These job accommodations may be short- or long-term, and they often change as the recovering employee's abilities change. Accommodations don't have to be expensive—in fact, research shows that more than half of all job accommodations cost nothing.
Job accommodations allow the recovering employee to return to a productive position in the workplace sooner, benefiting both the employer and the employee. Research has shown the benefits of disability-related job accommodations far outweigh the costs. Job accommodations help maintain productivity while reducing indirect costs such as overtime and training of replacement workers.
Incorporating Job Accommodations
Employers should work with the recovering employee to develop possible job accommodations. The employee often knows what is needed and can suggest effective options. All suggested accommodations and job duties must be discussed with the treating physician before the worker returns to work. Examples of job accommodations can include the following:
Making the work area accessible (e.g., installing a ramp)
Modifying existing equipment or acquiring new equipment to match an employee's abilities
Modifying regular job duties or work schedules based on restrictions
Job restructuring (exchanging aspects of a job that cannot be performed by the recovering employee with the job of another employee)
Reassignment of a worker to a vacant position of similar status and salary that better fits their restrictions
Employees performing transitional work need to understand their new duties are part of a rehabilitation program and that they will be expected to return to their normal job as soon as medically possible. Written documentation from the treating physician about the employee's medical restrictions, abilities and medical approval for specific duties should be shared with the employer and employee.
Present the employee with a written transitional work offer, including a description of the tasks and work schedule. To acknowledge the transitional job offer, the employee must sign and date the form. They should also indicate their acceptance or rejection of the offer in writing.
Monitoring Job Accommodations
Once you have successfully determined and implemented an accommodation, it may need to be monitored and periodically updated. One of the best ways to monitor accommodations is to keep the lines of communication open between employees, their supervisor, the in-house return to work coordinator, safety personnel and the medical provider. Employees need to know that they can revisit an accommodation, if needed, before performance problems occur.
At each follow up examination, the medical provider should be updated on the employee's transitional job performance levels. In turn, the medical provider should communicate any changes to the employee's restrictions so the employer can make sure the level of accommodations is still appropriate.
Make sure employees with medical limitations work within their restrictions and instruct their coworkers to not ask them to perform tasks outside of their restrictions. Any problems the employee encounters in completing modified tasks should be reported to a supervisor immediately.
Transitional Work
It can be helpful to create a list of predetermined transitional work ideas with physical requirements before they are needed. When creating a list, consider things your organization hasn't had time to do. Identify and document some predetermined tasks that meet common medical restrictions, such as lifting, walking, standing, overhead reaching, one-handed duties, bending and sitting.
Measure and record the weights of objects and other physical requirements of the tasks to the best of your ability. This way, you may be able to simply match the medical provider's restrictions with predetermined transitional work.
Transitional Work Ideas
Here's a list of transitional work examples to get you thinking of ideas that may work in your organization:
Conduct preventative maintenance or complete minor repairs on equipment
Landscaping work
Paint walls or equipment
Train new workers
Prepare job estimates
Organize files or other office areas
Inspect equipment for safety issues
Housekeeping work
Attend training or safety seminars
Review and update safety data sheet (SDS) book
Develop safety programs
---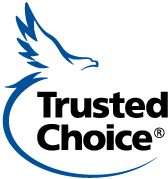 Home Office: 717 Mullberry St. | Des Moines, IA 50309 | 800-447-2295 | www.emcins.com