Flash Flood Safety For the Road
Flash floods are the No. 1 weather-related killer in the United States, and they can happen within a few minutes or hours of heavy rainfall. To avoid catastrophe, stay informed and follow basic flood safety and flash flood driving precautions.
Flash Flooding Causes
Most flash flooding is caused by slow-moving thunderstorms (thunderstorms repeatedly moving over the same area), or heavy rains and ocean surges from hurricanes and tropical storms. Rainstorms in mountainous or desert areas can exceed the ground's ability to absorb it, resulting in flash flooding in canyons, gullies and low areas. Other possible causes include dam or levee failure, or a sudden release of water held back by an ice or debris jam.
Stay Informed
Listen to warnings from local news outlets and the National Weather Service. Follow their directions and adjust travel plans accordingly.
Flash Flood Warnings are issued when a flash flood is imminent or occurring. If you are in a flood-prone area, move to high ground immediately.
Flood Warnings are issued when the hazardous weather event and flooding is imminent or already happening.
A Flood Watch is issued when conditions are favorable for a specific hazardous weather event to occur, with possible flooding.
A Flood Advisory is issued when flooding is not expected to be extreme enough to issue a warning but may cause significant inconvenience or threaten life and/or property.
Don't Drive Through Floods
The average automobile can be swept off the road in 12 inches of moving water, and roads covered by water can collapse. If you see trouble ahead, take alternate routes that avoid low areas, river basins and canyons. If you're forced to drive during heavy rain, follow these precautions:
Don't drive through flash flood watch areas at night
Pay attention to barricades and don't drive around them
Don't drive on flooded roads—turn around if necessary
---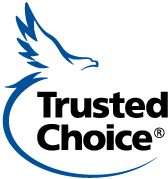 Home Office: 717 Mullberry St. | Des Moines, IA 50309 | 800-447-2295 | www.emcins.com