Fifteen-Passenger Vans
Fifteen-passenger vans are widely used by community organizations to take members on short trips and outings, by colleges to drive sports teams to athletic events, and by vanpools to transport commuters. To ensure the safety of all passengers, it is important that drivers receive training in the safe operation of these vehicles, frequent maintenance is performed and all passengers are restrained in seat belts.
Increased Risk of Rollover Crash
Research by the National Highway Traffic Safety Administration (NHTSA) has found that the risk of a rollover crash in a 15-passenger van is greatly increased when 10 or more people ride in it. This increased risk occurs because passenger weight raises the vehicle's center of gravity and causes it to shift rearward and upward. As a result, the van has less resistance to rollover and handles differently than other commonly driven passenger vehicles, making it more difficult to control in an emergency.
NHTSA also concluded that vans with 10 occupants had a rollover rate nearly three times the rate of those that were lightly loaded. When carrying the full load of 15 passengers, the vans were almost six times as likely to roll over. Placement of any load on the roof also raises the center of gravity and increases the likelihood of a rollover.
A rollover crash is a complex event, heavily influenced by driver and road characteristics, as well as the design of the vehicle. In studies of single-vehicle crashes, NHTSA found that more than 90% of rollovers occur after a driver has lost control of the vehicle and run off the road. The following situations can lead to a rollover in a 15-passenger van:
The van goes off the road. If this occurs, the van is likely to overturn when it strikes a culvert, ditch or embankment, or when it is tripped by an object or digs into soft soil.
The driver is fatigued or is driving too fast for conditions. A tired driver can doze off and lose control; drivers can also lose control when traveling at high speeds, causing the van to slide sideways off the road. The grassy or dirt medians that line the highways can often cause the van to overturn when the tires dig into the dirt.
The driver overcorrects the steering. Overcorrecting often occurs as a panic reaction to an emergency or a wheel dropping off the pavement. This can cause the driver to lose control, especially at freeway speeds, resulting in the van sliding sideways and rolling over.
Attaching luggage or cargo to the roof of the van. This raises the center of gravity and leads to greater instability and an increase risk of a rollover.
Federal Statistics and Laws
It is estimated that 564,000 15-passenger vans are currently in use in the United States. The death rate for all occupants in this type of van is higher than for all other passenger vehicle types combined (cars, minivans, pickups, and SUVs). This is largely because 15-passenger vans tend to have much higher occupancy rates, so more people are at risk of dying when a crash occurs. Federal law now prohibits the sale of these vans for school-related transport of students in high school or younger. However, there is no prohibition for college-age students or passengers using the vans on matters not related to school (e.g., church groups, community activities, private businesses, etc.).
The September of 2011 Federal Motor Vehicle Safety Standard 126 (FMVSS 126) requires electronic stability control (ESC) technology in passenger vehicles 10,000 pounds or less. This technology reduces fatalities in single vehicle crashes between 25 & 35% (NHTSA). Updating your fleet of vehicles with ESC technology and retiring vehicles that do not have ESC can have a meaningful impact on your fleet safety.
Seat Belt Use
According to the NHTSA, the quickest and easiest way to reduce the number of injuries and fatalities sustained in 15-passenger van accidents is to require all occupants to use a seat belt. Data shows that 80% of fatally injured occupants in rollovers were not wearing seat belts. People who are restrained are about 75% less likely to be killed in a rollover crash than people who aren't. Similarly, the Insurance Institute for Highway Safety recorded data over a five-year period and reported that 74% of fatally injured occupants of 15-passenger vans were not wearing seat belts. Among the fatally injured occupants who were not restrained, 62% were fully ejected from the vehicle.
Vehicle Maintenance
Proper maintenance of 15-passenger vans is another way to reduce the likelihood of a serious accident. Many of the vans involved in rollover accidents are often left in parking lots for extended periods of time, subjecting them to weather and sun damage. Vehicle owners should understand that nonuse of the vehicle requires additional maintenance beyond the normal, mileage-based schedules. Particular care should be taken to confirm the tires remain in good condition. Although the tires may have substantial tread, extensive periods of sitting in parking lots often causes loss of tire pressure and crack development in the sidewalls of the tires. The needed tire pressures in 15-passenger vans are much higher than those required for passenger cars. Underinflation increases both temperature and sidewall flex, increasing the likelihood of a blowout. Organizations should consider developing a pre-trip and post-trip inspection checklist to ensure the vehicle is in good condition before and after use.
Driver Training
Many serious accidents are caused by a driver's unfamiliarity with the handling characteristics of the vehicle. Drivers of 15-passenger vans tend to be occasional drivers who lack the daily driving experience necessary to prepare them for emergency situations. Drivers need to receive training before they are given the keys to the vehicle. Training emphasis should be placed on the handling characteristics and the safe operating limits of the vehicles. Appropriate pre-trip inspections and other maintenance topics should also be covered. Drivers should be taught about conditions that call for slower speeds, such as higher occupancy, heavier cargo, curved roads, adverse weather conditions and high-speed rural highways (especially two-lane). Drivers should insist that all passengers wear seat belts.
Alternative Types of Transportation
The National Transportation Safety Board (NTSB) stated that the best way to maximize passenger transportation is for organizations to use school buses or buses built to equivalent occupant crash protection standards. Unlike 15-passenger vans, which have no required crash protection attributes, large school buses, small school buses and motor coaches all have standards for crashworthiness, including joint strength and roof-rollover protection. The NTSB recommends the purchase of a small school bus-type vehicle if 15-passenger transport is needed. If purchasing school buses is not practical, organizations can:
Purchase two minivans
Purchase one minivan and rent one for rare trips requiring more passenger capacity
Rent two minivans in place of one 15-passenger van
Charter a bus with a driver for infrequent trips
---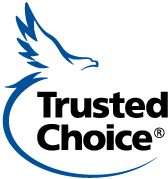 Home Office: 717 Mullberry St. | Des Moines, IA 50309 | 800-447-2295 | www.emcins.com