Seasonal Worker Safety
Seasonal workers make up a large percentage of the workforce. Many industries such as construction, agriculture, home improvement and landscaping utilize seasonal help. Seasonal workers are those who work in a temporary position for a predefined period of time. Although seasonal workers are only employed for a short while, they should still receive the training and supervision they need to work safely.
What Is Seasonal Work?
Seasonal work requires a new workforce each season. Many seasonal workers are either brand new to the job or haven't used their skills since the previous work season. The bulk of seasonal work takes place in the summer, which poses work hazards not present during other parts of the year. Employers should be aware of the special hazards of each job and the need for extra training and safety measures. The following tips will help provide a safer workplace for seasonal employees.
"Safety First" Attitude: From the interview process to staff meetings and tailgate/toolbox talks, make safety a priority at all times. The more safety is discussed and reinforced, the more important it will be to the seasonal employee. Once an employee is performing the job, be sure that production supervisors do not contradict safety training through unreasonable production demands or shortcuts.
Training: Time spent training new workers and providing refresher training to seasonal workers will pay off in procedures being followed correctly and reduced risk of injuries.
Address Specific Work Hazards: Each organization is unique, and any training should discuss the specific hazards of the job. If the job involves working from heights, extra training should be provided regarding fall protection. If the job involves specific machines or equipment, focus on proper use and safety procedures such as lockout/tagout. Never assume that new workers will figure things out as they do the job.
Monitor Safety: Safety measures and training should be constantly reinforced through supervision, follow-ups and consequences. This may be time-consuming on the part of supervisors, but the safety results and employee performance will speak for themselves.
Teamwork: One good way to train and supervise inexperienced workers is to team them up with a skilled, more experienced worker. This allows the more experienced worker to teach the newer worker how to do the job safely while providing regular feedback on their skill development. It is important that each team leader understands and performs his/her job safely before assigning an inexperienced worker to the job.
Protective Equipment: Personal protective equipment (PPE) should be readily available for all employees. New and seasonal workers should receive guidance in selecting the proper type of protective equipment, clothing or shoes they need to perform the job safely.
Beware of Fatigue: Longer daylight hours and warm weather encourage many employers to extend work hours. Extended hours may cause fatigue or diminished attention, especially for workers unaccustomed to the environment. A longer workday may be fine as long as there are appropriate breaks and continued attention to safety.
Hazardous Occupations
The United States Secretary of Labor has developed a list of hazardous occupations which cannot be performed by those under age 18 under normal circumstances. Parents employing their own children are also subject to these provisions. The current list of hazardous occupations includes, but is not limited to:
Driving a motor vehicle and being an outside helper on a motor vehicle
Excavation operations
Manufacturing of brick, tile and related products
Power-driven bakery machines
Power-driven circular saws, band saws and guillotine shears
Power-driven hoisting apparatus
Power-driven metal forming, punching and shearing machines
Power-driven paper product machines
Power-driven woodworking machines
Roofing operations
For additional information on the types of jobs that can be performed by teens, refer to the Fair Labor Standards Act website.
---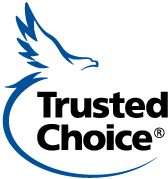 Home Office: 717 Mullberry St. | Des Moines, IA 50309 | 800-447-2295 | www.emcins.com