Smoke Detectors 101
According to the National Fire Protection Association (NFPA®), the use of smoke alarms reduces the risk of dying in a fire by 50%. Building codes require smoke detectors in residential and dwelling units. But protection is just as important in restaurants, retail stores, offices and other occupancies.
Requirements regarding smoke detection in specific areas (ductwork, mechanical rooms, storage rooms, etc.) can be found in NFPA 72®, the National Fire Alarm Code and the International Building Code®. All smoke detection systems should be installed in accordance with the manufacturer's instructions and listed or approved by a nationally recognized testing laboratory.
Number, Location and Spacing of Smoke Detectors
Following proper placement guidelines will help ensure your smoke alarms are effective. When selecting smoke detectors, consider performance characteristics and the installation location. In general, the location of smoke detectors should be based on an evaluation of potential ambient sources of smoke, moisture, dust or fumes, and electrical or mechanical influences. The placement and spacing of smoke detectors should always be in accordance with manufacturer's recommendations. Since smoke rises, place smoke detectors high on a wall or on a ceiling.
NFPA 72 provides a table with common sources, conditions and environments that could negatively influence your smoke detector's functionality. These include moisture in shower areas, steam from cooking equipment and high heat environments (such as near fireplaces or in kitchens).
Following these guidelines should prevent false alarms, which commonly cause occupants to disable the smoke detection system. Many smoke detectors now come with hush buttons, which allow people to stop false alarms without disabling the system.
Maintenance
Perform routine maintenance to increase the reliability of smoke detectors. Each detector manufacturer includes testing recommendations. Typically, the test button should be activated at least once per month. And detectors should be tested twice per year using simulated smoke or other means. Be sure to clean dust and debris from the detector prior to the test.
Change batteries annually, unless you are using long-life smoke alarms with lithium-powered batteries. When a detector beeps to indicate its battery is weak, change the batteries immediately. Since studies show that failure rates of smoke detectors increase greatly after the tenth year of operation, NFPA recommends replacing them at least every 10 years.
Hard-Wired Smoke Alarms
Hard wiring a smoke detector offers pros and cons. If smoke alarms are wired into the building's electrical system, occupants do not need to change batteries. Smoke alarms can also be wired together, causing all detectors to sound whenever smoke is detected anywhere in the building.
The main disadvantage is the risk of a power failure. However, many manufacturers now offer hard-wired smoke detectors with a battery backup system. According to NFPA, hard-wired systems operated 91% of the time in fires large enough to activate a smoke alarm, while battery-powered alarms operated 75% of the time.
---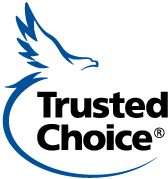 Home Office: 717 Mullberry St. | Des Moines, IA 50309 | 800-447-2295 | www.emcins.com