School Security: Video Intercom Systems
The foundation of effective school security is the ability to control who enters campus buildings. An effective way to manage entrances is a video intercom system. These systems allow staff to safely interact with visitors and remotely operate door locks.
To fully realize the benefits of any video intercom access control system, follow these best practices:
Door Configuration
The video intercom call box is typically located outside the school, next to the primary entrance. Main office staff should screen guests using this system before they are allowed to enter the building. Ideally, the main office should be near the primary entrance so visitors have to pass through the main office after gaining building access.
If the office is not directly connected to the primary visitor entrance, the call box can be located inside a locked vestibule that allows visitors to enter the outer doors while the interior doors remain locked. In this scenario, escort visitors to the office or monitor with a video surveillance system to make sure they go directly to the office.
Interaction with Visitors
Staff will not only need to be trained on how to operate the system, but also on how to interact with visitors and proper screening procedures. Staff should only admit individuals who have a business or educational need to enter the building.
Visitors should state their name and the purpose of their visit. Use the video to look for suspicious behavior and watch for potential "piggy back" entrants. A visitor should never be granted access without interaction.
If possible, confirm all visits before granting access. Cross-check against a list of expected visitors or call an appropriate staff member for assistance. Custodial and food service personnel should provide a list of expected deliveries or service personnel. The list should include the name of the vendor/service company, name of the delivery/service person, license plate or vehicle information, and date and time of arrival and departure.
If the main office is not adjacent to the entrance, instruct visitors to go to the office to register and receive a visitor badge. If a staff member is hesitant to admit a visitor, they should contact the building administrator for further instructions. Staff members are not required to admit visitors or the general public into the school. Access can be denied for any reason.
Staffing Considerations
Make sure a staff member is always available to operate the video intercom system. Train backup staff or install additional stations in other offices, enabling other staff members to operate the system from their desks.
Signage
Display signage in parking areas that direct visitors to the controlled entrance. Post additional signs near the call box to instruct visitors on how to operate the intercom and inform them of the school's visitor policy.
Emergencies
Train staff to quickly announce a lockdown in the event a visitor becomes violent or breaches the entrance. Install a panic button to communicate to other offices or configure it to function as an intruder alarm to immediately broadcast a warning to the entire school.
Customize security measures for each building's unique needs and challenges. Assistance from a professional security consultant or EMC's loss control representatives can help you determine reasonable security and access control solutions for your district's specific needs.

---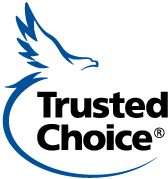 Home Office: 717 Mullberry St. | Des Moines, IA 50309 | 800-447-2295 | www.emcins.com