School Security: Access Control
The No. 1 security priority for schools should be control of who is coming and going from their buildings. Controlling access to buildings, especially attendance centers and district offices, is vital for protecting the students, staff, faculty and visitors of the district.
Schools should take the following precautions:
Lock Doors
All doors at attendance centers should be closed and locked at all times. Student arrivals and dismissals should be limited to as few locations as possible and be monitored by staff members at all times. During the school day and after hours, all visitors and students should be directed to an entrance that is staffed or monitored. Ideally, this is the entrance closest to the administration office or another location where visitors are checked in and out.
Don't Prop Doors
No exterior doors should be propped open at any time. This includes classroom exits, kitchens, gyms, boiler rooms, etc. If ventilation problems exist, choose alternate solutions that do not include leaving doors open. If students must travel between buildings, a staff member should admit the students during passing times or students should have key cards programmed to allow access to specific doors at predetermined times.
Monitor the Visitor Entrance
The visitor entrance should be locked and monitored by school staff. The most effective monitoring includes a two-way intercom and visual observation. Visual observation can be done using windows or a video surveillance system. Before admitting visitors, ask why they need access and determine if it is a valid reason. Staff members should only admit individuals who have a business or educational need to enter the building.
Staff members who are acting as monitors should be trained in screening procedures and should not automatically admit anyone. Staff and students should be instructed to never open an exterior door for anyone and continuously reminded that all visitors, students and staff should use appropriate entrances and follow proper procedures.
Staff Access
Faculty and staff should also have limited access to buildings. If physical keys are issued, a strong key-control program should be implemented to maintain the district's security and inventory of keys. A better solution for faculty and staff access is an electronic access control system. This computerized system allows the use of key cards or fobs that can be programmed to allow district employees access to specific doors at predetermined times.
Electronic access control systems also allow for nearly instantaneous deactivation of a lost or stolen access card, thus maintaining the security of the buildings. It is important that key cards and fobs never be left unattended or stored at the school. Staff members should keep these devices with them at all times while on school property or during activities.
Door Maintenance
All damaged or misaligned doors should be repaired or replaced so they operate correctly and self-close after each use. Automatic door closers should be tested and adjusted as needed each month.
After-Hours Access
Maintaining adequate access control during after-hours activities and community use of a school is often difficult. Districts should consider separating their buildings into areas that can be accessed for particular activities, while maintaining security in unused areas.
The most common area to separate from the rest of the building is the gymnasium and locker rooms. It is important to install security barriers, such as lockable doors or gates, that allow use of the gymnasium during school or community events while keeping individuals out of the remainder of the building.
Other areas that are typically partitioned from the rest of the building are auditoriums, swimming pools, weight rooms, commons, multipurpose rooms, music rooms and art rooms. The school must maintain sufficient emergency exits and exit paths to accommodate the number of people who may occupy a partitioned area. While separating a building is easier to do during the planning and construction phase, many older schools can achieve some level of separation.
Each school district is unique, and security measures that work well for one district may need to be adapted for another. Assistance from a professional security consultant or EMC's Risk Improvement Department can help you determine reasonable security and access control solutions for your district's specific needs.

---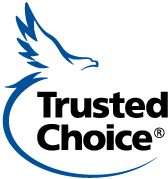 Home Office: 717 Mullberry St. | Des Moines, IA 50309 | 800-447-2295 | www.emcins.com