School Slip and Fall Prevention Program
Slips and falls are a leading cause of lost days away from work and are one of the costliest types of school-related workers' compensation and general liability claims. No walking surface can be made completely risk-free, but there are things you can do to reduce and avoid conditions that could cause a slip and/or fall.
Implementing a slip and fall prevention program can help you reduce slip and fall injuries and related costs. Such a program should include the following steps.
Assess Risks and Needs
Review previous slip and fall incidents to determine where improvements are needed most. This review should include looking for trends in weather, cleaning activities, accidental spills, water leaks, uneven and elevated surfaces, lighting, floor mats and footwear.
Conduct Regular Worksite Analysis
Conduct an initial analysis of your school buildings to look for slip and fall hazards. This analysis can be used to measure improvement after corrective actions. Use a checklist to help you locate hazards and make plans for fixes. It may also be helpful to ask your employees to identify existing slip and fall issues that they've noticed.
Correct Unsafe Conditions
Create a plan to promptly fix the issues you identify in your worksite analysis, including timelines for when a fix should be in place.
Establish and Communicate District Procedures
Your program should have formal procedures for maintaining walking and working surfaces, safe footwear policies, reporting hazards and incidents, program responsibility and district-wide accountability. Communicate your procedures to all employees to solidify your commitment to injury prevention.
Provide Training for Appropriate Staff
Make sure training includes communicating your district's safety commitment and ensuring employees have the proper skills to identify and eliminate slip and fall hazards. Ongoing training will help with ensuring your staff understands the importance of hazard identification in preventing accidents.
Perform Effective Accident Investigations
Establish an accident investigation team trained to help determine the root cause of each slip and fall accident and to make recommendations to prevent recurrence. Effective accident investigations should not punish the person involved in the accident, but instead consider all the factors that may have contributed to the incident. The investigation teams should also make periodic reviews of accident trends as an additional means to focus their injury prevention efforts.
Perform Regular Reviews of Accomplishments and Needs
Review all the changes you've made to your slip and fall prevention procedures annually. Report to all staff members what changes have been made and the benefits that have resulted. Look for areas where fixes still need to be made and make plans to remedy those spots.

---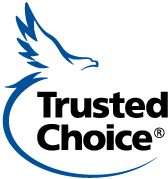 Home Office: 717 Mullberry St. | Des Moines, IA 50309 | 800-447-2295 | www.emcins.com