Driver Fatigue
Driver fatigue has become a major concern on America's highways. From the professional truck driver to the local repairman, fatigue can affect anyone at any time. An American Automobile Association survey found that 41% of drivers admitted to having fallen asleep at the wheel at some point, and research by the National Sleep Foundation (NSF) found that 54% of drivers have driven drowsy in the past year.
The National Highway Traffic Safety Administration estimates 91,000 police-reported crashes involved drowsy drivers in 2017. These crashes led to an estimated 50,000 people injured and nearly 800 deaths. Through driver education and fatigue-prevention techniques, officials are hoping to reduce the numbers of fatigue-related crashes.
Who is at Risk for Driver Fatigue?
Everyone is at risk for driving drowsy or being harmed by someone who is driving while tired. Those include drivers who are:
Sleep deprived or fatigued
Driving long distances without rest breaks
Driving on long, boring rural roads
Driving in adverse visibility conditions such as fog, heavy snow or rain
Driving alone
Research indicates that the following groups are at an increased risk of fatigue:
Shift workers, especially those who work the night shift, a rotating shift or more than one job
Commercial drivers, especially those who drive a high number of miles at night
Drivers with untreated sleep disorders (e.g., insomnia, narcolepsy, sleep apnea)
Business travelers who spend many hours driving
Drivers taking medications that may cause drowsiness
Employees who typically work more than 60 hours per week
How to Prevent Driver Fatigue
While it sounds simple, the best way to prevent fatigue is to get an adequate amount of sleep. Since it is difficult for employers to monitor the sleeping habits of their employees, some are beginning to provide regular training on the topic of sleep deprivation.
When driving long distances, schedule stops every two hours or every 100 miles. This is generally not a problem for those driving locally who are in and out of the vehicle all day long. For long-haul truckers and drivers on long routes, stopping for a short rest can be very refreshing.
Drivers should avoid alcohol and medications that might impair performance. The effects of alcohol combined with fatigue is similar to drinking on an empty stomach. Many medications list side effects such as drowsiness and recommend users not drive while the medication is in their systems. Drivers who experience frequent sleepiness or have difficulty sleeping at night should consult with their physician or a sleep disorder specialist.
Exercise may also reduce fatigue. Taking a brisk walk or jog before the workday helps a person become alert more quickly.
What Doesn't Work to Stop or Prevent Driver Fatigue
Some drivers think techniques like playing the radio at a high volume or driving with the window down are sure to keep them awake. However, "tricks" like these should not be relied upon as methods of dealing with fatigue. Instead, drivers should pull off into a safe area, out of traffic, and take a break. Sometimes, all it takes is a short walk around the vehicle to stretch out, while other times a short 15-45-minute nap may be required. Drivers should not continue their route until they feel refreshed enough to go on.
Coffee, energy drinks and other caffeinated drinks may also provide a short-term boost in alertness. Be aware that it typically takes 30 minutes for caffeine to enter the bloodstream, so it is a good idea to combine the caffeine with a short break. Also, keep in mind that caffeine does not reduce a person's need for sleep.
It is also beneficial to focus more on objects at a distance rather than staring at the white line or bumper of the vehicle ahead. Focusing on the same object for a length of time can put drivers in a trance, which the truck driving industry calls "highway hypnosis."
Drowsy Driving Warning Signs
Even when prevention techniques have been followed, there is still the possibility of driver fatigue. Drivers who know the warning signs of fatigue are better prepared to take actions that may prevent an accident. Common signs of fatigue include drivers who:
Can't remember the last few miles driven
Drift from their lanes or hit a rumble strip
Experience wandering or disconnected thoughts
Yawn repeatedly
Have difficulty focusing or keeping their eyes open
Tailgate or miss traffic signs
Have trouble keeping their head up
Keep jerking their vehicle back into their lane
---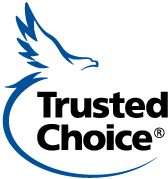 Home Office: 717 Mullberry St. | Des Moines, IA 50309 | 800-447-2295 | www.emcins.com