Commercial Motor Vehicle Safety Overview
Employees and owner/operators of commercial trucking operations have a direct impact on auto, workers' compensation and liability losses of those organizations. According to the Bureau of Labor Statistics, highway traffic accidents are the leading cause of occupational fatalities. They are also the costliest workers' compensation claims, with the average cost of an injury exceeding $29,000 (2020 Crash Data-Evident (B) Injury). Although most accidents do not result in fatalities or serious injuries, it is still important for all trucking operations to take important measures to reduce the risk of accidents. By reducing the number and severity of accidents, commercial carriers could reduce insurance costs, improve driver safety and morale, increase compliance with federal regulations, reduce driver downtime and turnover, and enhance their organization's image.
Driver Hiring and Selection
Perhaps the most important measure motor carriers can take toward reducing accidents is to make sure their drivers are qualified to drive their vehicles. Personnel hiring requirements can be found in Department of Transportation (DOT) regulations 49 CFR 383 and 391. The requirements in these regulations involve verifying the applicant's age, physical condition, previous experience, previous traffic violations and/or accidents and several other criteria. The regulations also specify the requirements for road tests, written examinations and motor vehicle record (MVR) checks.
MVRs should be obtained for all drivers prior to employment and at least annually thereafter. The Federal Motor Carrier Safety Administration (FMCSA) is mandated by the U.S. Congress to provide safety information on all commercial motor vehicle drivers. The Pre-Employment Screening Program (PSP) can be accessed at www.psp.fmcsa.dot.gov/psp/Enroll (there is a small fee for this service). Although driver selection is a one-time process, assuring that a driver remains qualified should be an ongoing task.
Vehicle Inspection
Improperly maintained equipment is another cause of commercial vehicle accidents. For this reason, the DOT mandates that every motor carrier require its drivers to inspect and report in writing the condition of the vehicle at the completion of each day's work. The requirements of the daily inspection are outlined in 49 CFR 396. If deficiencies that are likely to affect the safety of the vehicle are noted, they should be repaired before the vehicle can be put back in service. The DOT requires that vehicle inspection reports be retained for three months from the date of the written report.
In addition to the daily inspection, a more thorough annual inspection is required. This can be performed by many different entities, including the motor carrier organization itself. The requirements of a qualified inspector are extensive and are outlined in 49 CFR 396.19. The inspector's reports should be maintained for 14 months after the date of the written report.
Accident Response
Despite the best efforts of the motor carrier and driver, accidents may still occur. When an accident occurs, it is important that the driver takes specific precautions at the scene and makes documentation in the accident register. The DOT defines an "accident" as an occurrence involving a commercial motor vehicle while it is operating on a public road for the purpose of interstate or intrastate commerce, which results in one or more of the following:
Death of an individual (driver, passenger, pedestrian)
Injury to a person requiring immediate medical care away from the accident scene
One or more motor vehicles incurring damage and being towed or transported away from the scene
The DOT definition does not include injuries sustained when entering or exiting from the truck, or when loading or unloading cargo.
A post-accident alcohol test is required no later than two hours after an accident, and a drug test is required no later than 32 hours after the accident. There are a few exceptions to this requirement, which are discussed in 49 CFR 382.303. If the driver tests positive for a controlled substance, or refuses to provide a urine sample, the driver is disqualified from operating a commercial vehicle for one year.
In addition to complying with the DOT accident response requirements, the motor carrier should conduct an internal accident investigation to determine what caused the accident and what can be done to prevent a similar accident in the future. The goal of the investigation should be to recommend the appropriate corrective actions (e.g., modifications to the truck, additional training) to prevent recurrence. If the motor carrier determines that a problem is more widespread than just one vehicle or driver, blanket corrective action should be implemented for all drivers and all vehicles.
Training
Every motor carrier is required to provide the training outlined in 49 CFR 392 to employees responsible for the management, maintenance, operation or driving of commercial motor vehicles, or the hiring, supervising, training, assigning or dispatching of drivers. The requirements of this training are extensive and include driving of vehicles, stopped vehicle safety, fueling precautions, prohibited practices and many other topics.
---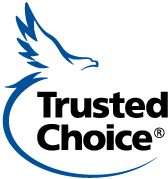 Home Office: 717 Mullberry St. | Des Moines, IA 50309 | 800-447-2295 | www.emcins.com