Loss Control Insights for Schools
Keep It Cool: 6 Ways to Get Buses Ready for Winter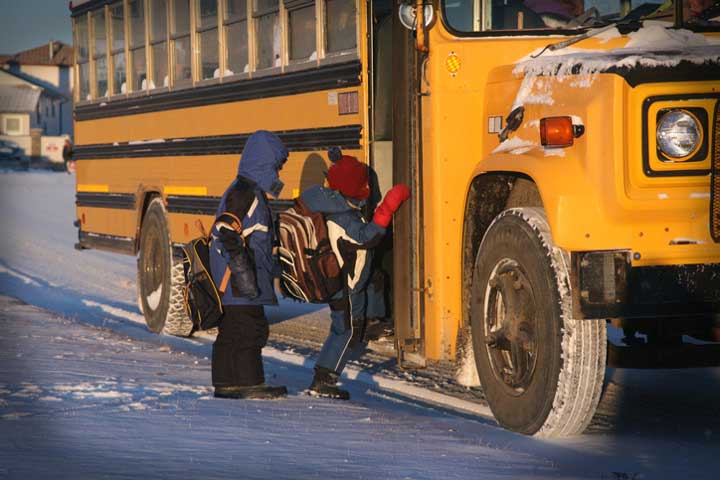 Winter weather doesn't always result in students' most-hoped-for events: snow days. It's important your school bus fleet is prepared for the days they do need to hit the road. By thoroughly inspecting buses before the winter season and frequently throughout, you help ensure any defects are noted before they become risks. Check out these tips for what to focus on during inspections.
Air Conditioners
While it may seem out of place to inspect buses' air conditioners in winter, air conditioning systems impact vehicles' defrosting capabilities. A well-maintained air conditioner can help keep your windshields clear so you can drive safely.
Brakes
Keep brakes adjusted and well-greased. Brake line antifreeze helps brakes stay lubricated in cooler temperatures. Anti-lock braking systems (ABS) are also helpful when driving on ice or snow. By having ABS installed on your buses, if it isn't already, you enable bus drivers to brake and steer at the same time, which helps prevent skidding, locking and hydroplaning.
Defrosters and Heaters
Defrosters and heaters are key components in the line of defense against winter weather. Both should be working properly to help maximize visibility. Be sure to check your defroster, heater and fans before beginning a trip to make sure they are in good working order.
Fuel and Fluids
How well a vehicle performs is partially determined by oil, coolant, fluid and fuel. Maintain proper levels of fuel and essential fluids to maximize performance. Change oil every 3,000 miles, as oil deteriorates more quickly in snowy or icy conditions. Keep fuel tanks at least half full overnight to prevent fuel from freezing.
Tires
Traction is a key component of safe winter driving. By opting for dedicated winter tires with a rugged tread design, you can help buses gain traction on slippery roads. Retreads are a less costly and equally effective alternative. Regardless of the type of tires, all bus tires should be checked often for tears, tread wear, air leaks and proper inflation levels.
Windshields and Wipers

Fog, sleet, snow and any combination thereof can quickly compromise bus drivers' visibility. Make sure to check wiper blades and windshield washer fluid levels. Have windshield wipers replaced at the start of each winter season and check to ensure proper alignment. Also consider having windows treated with chemicals to prevent them from icing or fogging up.
Find More Online: