Loss Control Insights for Schools
OSHA Recordkeeping vs. Reporting Requirements for Schools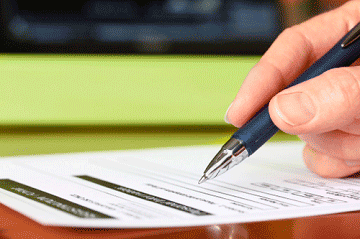 There has been some recent confusion regarding the OSHA reporting and recordkeeping requirements for schools. Schools are partially exempt from the OSHA recordkeeping requirements, meaning they are not required to keep or post an OSHA 300 log of all injuries*. For example, you would not need to record a shoulder injury that does not require hospitalization.
However, schools still must comply with the new mandatory reporting of serious injuries experienced on the job. This means you must report to OSHA all work-related:
Fatalities
Inpatient hospitalizations of one or more employees
Amputations
Losses of an eye
How to Report a Serious Injury to OSHA
If your school experiences one of the serious injuries listed above, you need to report the event to OSHA. Work-related fatalities must be reported within 8 hours of finding out about them. Hospitalizations, amputations or eye loss must be reported within 24 hours of learning about it.
There are three ways to report a serious injury to OSHA.
Keeping Your Own Records
Even though schools are not required to keep OSHA records of non-serious injuries such as sprains or strains, it may be beneficial to keep your own injury log. This can be helpful to identify injury trends or areas that need attention.
For instance, if you are noticing a lot of back-related injuries amongst your janitorial staff, perhaps your employees are not using the proper equipment or they are attempting to lift items that are too heavy. This could indicate a need for different equipment or additional employee training to prevent these injuries from occurring.
For more information on OSHA reporting requirements, visit the OSHA website or contact your local EMC loss control representative.
*Unless the school is asked in writing to do so by OSHA, the Bureau of Labor Statistics (BLS) or a state agency operating under the authority of OSHA or BLS