Loss Control Insights for Schools
3 ways to Securely Erase Your Data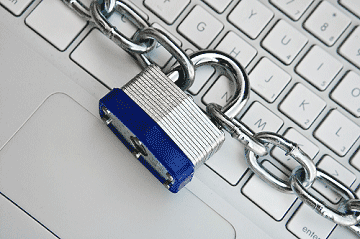 It seems like every week there is another report of a data breach. In fact, according to Harford Steam Boiler, more than half of all organizations have experienced a data breach at one time or another. One way information can get into the wrong hands is through old computer hard drives. Hard drives can often hold personally identifiable information such as Social Security numbers and credit card information.
Before selling, recycling or otherwise disposing of an old computer, you need to ensure any sensitive information is removed from the hard drive. EMC loss control experts have created a new document that describes three methods you can use to protect information stored on old computers.
Destroy the Hard Drive

One of the most effective ways to ensure your data is gone is to physically destroy the hard drive. This can be done a number of ways such as drilling through the hard drive several times or shattering it. Just be sure to wear personal protective equipment such as safety goggles during the destruction process. Once destroyed, dispose of the hard drive properly according to environmental, state and local regulations.

Use a Hard Drive Degausser

A hard drive degausser demagnetized the computer by exposing it to an intense magnetic field. This effectively erases all the data stored on the hard drive. There are different types of degaussers available for purchase. All wipe the data in such a way that makes the hard drive unusable and ready for disposal. Degaussers can be expensive, therefore; destroying the hard drive may be a better option for some organizations. Once demagnetized, be sure to properly dispose of your hard drive.

Use a Disk Wipe Software

If you are planning on reselling or giving your hard drive a way, use a disk wipe software to erase the PC's hard drive. There are many types of disk wipe software available for purchase or for free online. These programs vary, some erase the entire hard drive, while other allow you to select certain files to erase. Some disk wipe software only wipe the drive once while others overwrite multiple times. If possible, choose a software program that wipes the hard drive multiple times to make sure it is nearly impossible to extract data from it. Remember to follow the instructions when installing and running the software.