Loss Control Insights for Schools
Tools for Crisis Planning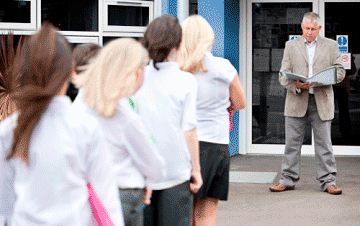 Is your school prepared for a crisis? An unanticipated tragic event can quickly escalate into a school-wide catastrophe if not dealt with immediately and effectively. Knowing what to do when a crisis occurs can save lives, prevent injury and minimize property damage. EMC has a number of resources to help your district develop a crisis plan and train your staff on what to do during an emergency.
All-Hazards Plan Template
This
customizable template
provides the basis for a comprehensive crisis plan to help your staff understand their specific roles during an emergency and how they should respond to different incident types.
Preparing for Emergency Drills and Exercises
Emergency drills and exercises are important tools for preparing a school for emergency situations. Unfortunately, many schools and local emergency responders rush into performing these exercises.
This safety document
outlines the steps you should follow to ensure your drills and exercises are safe and effective.
Vector Training, K-12 Edition™
Vector Solutions
provides free online training for schools insured with EMC on a wide variety of emergency management topics such as active shooter, crisis response and recovery and incident command systems.