Loss Control Insights for Schools
3 Ways to Banish Ice Buildup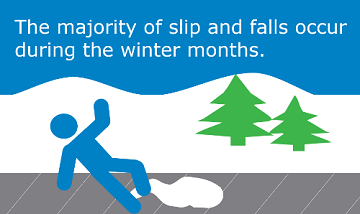 Chances are you have probably noticed ice buildup on your school's walkways at least once. You probably stepped cautiously around it to avoid slipping and falling. Next time, EMC challenges you to be proactive and try these three methods for dealing with the ice.
Apply Ice Melt

The first thing you should do is get rid of the ice. This can be done by using a little ice melt. Check to make sure you are using the correct product and amount and be sure to remove the slush once it has melted.

Find and Fix the Cause

Next, you want to discover what's causing the ice problem in the first place so it doesn't build up again. Common culprits include snow that melts and refreezes overnight or downspouts that discharge directly across walking surfaces. To fix these issues, make sure there are policies in place that require maintenance to monitor your walkways for ice during refreeze conditions and redirect downspouts away or underneath walkways.

Encourage Others to Report Issues

Encourage staff to report ice issues when they see them and make sure all issues are addressed promptly.
Check out these resources for more information.
Slip, Trip and Fall Prevention Guide
Ice Treatment Checklist
Beware of Black Ice Poster