Loss Control Insights for Petroleum Marketers
5 Tips for Fuel Tanker Safety (Updated June 2022)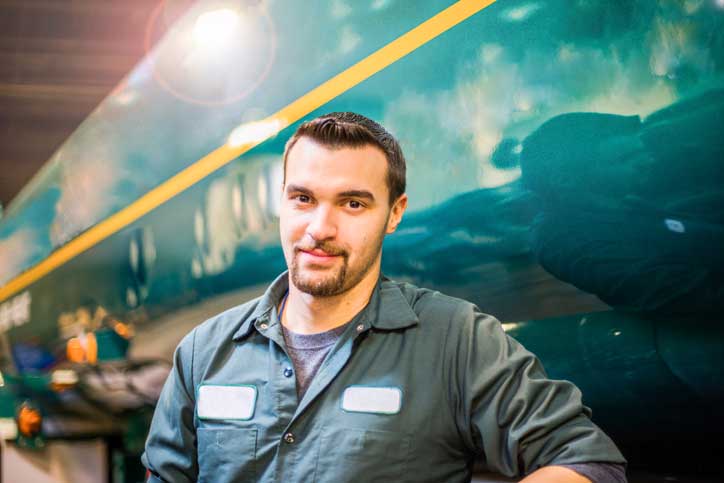 Tanker truck drivers are exposed to obvious hazards (e.g., traffic collisions and hazardous materials) as well as hazards that are harder to spot (e.g., overexertion from moving awkward equipment or falls while climbing onto the truck). Help keep your drivers safe and on the job by focusing on these five areas.
Hire the Right Tanker Truck Drivers
Driver error is responsible for up to 94% of auto accidents, so choosing qualified drivers should be the foundation of your safety strategy. Check out our how-to guide for hiring safe drivers, and make sure your employees have the required licenses, certifications and training. If you've got a new driver, it's a good idea to include ride-alongs with a more experienced driver as part of their training program.
Understand Risk Factors that Can Lead to Tanker Rollovers
Rollovers can occur when you least expect them – even if you're driving on a straight, dry road during the day. Read up on the real causes of rollovers, and make sure your drivers understand when they're most at risk. The Federal Motor Carrier Safety Administration offers a variety of free rollover prevention resources, including a short and informative educational video for cargo tank drivers.
Drivers Should Use Three-Point Entry/Exit
Truck steps are often slick with ice, water or mud. To help prevent slips and falls, drivers should always use at least three points of contact (one hand and two feet, or two hands and one foot) when entering or exiting the truck cab. The safest way to exit the cab is by backing out—avoid stepping out sideways, facing forward or jumping straight to the ground.
Avoid Distracted Driving
Federal rules now restrict the use of cell phones by commercial drivers to only hands-free devices (some states ban all cell phone use while driving). To comply with the federal rules, the phone must be in a location where the driver doesn't have to reach for it, and he or she may only make or receive a call if they can do so by pressing a single button. Sending or reading text messages while driving is banned entirely. Despite the regulations, the safest thing to do for your drivers is to institute a policy that prohibits all cell phone use while behind the wheel.
Don't Ignore Driver Wellness
The very nature of your drivers' jobs can make it difficult for them to maintain a healthy diet and activity level, and research shows that poor health can impact driver fatigue and performance (and therefore, the risk of an accident). You can help keep your drivers healthy by promoting wellness on the job and at home. DrivingHealthy.org is a wellness site aimed at commercial motor vehicle drivers. It includes information about managing health conditions that are common among truck drivers and tips for eating healthy and exercising while on the road.
Find More Online