Loss Control Insights for Petroleum Marketers
Simple Ways to Improve C-Store Security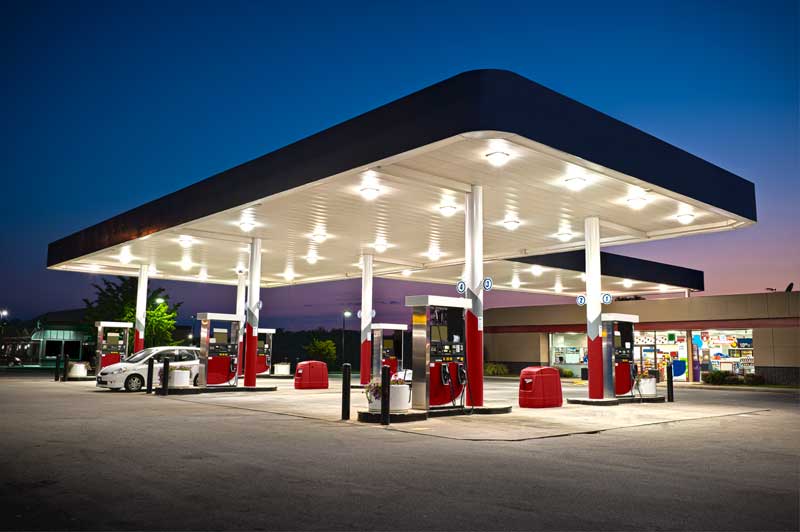 Convenience stores, like other late night businesses, are attractive robbery targets. You can help reduce security risks at your store locations by improving visibility, controlling customers' access and limiting the amount of cash on hand.
Improve Visibility
Make sure the store interior, especially the cash register area, is visible from the outside of the building. Avoid covering windows with promotional signs that might keep unusual activity from being noticed by a passerby. Limit window signage to high or low locations, and keep shelving along windows low.
Lighting should be bright, both inside and outside the store and throughout the parking lot. Shadows and oversized landscaping may create hiding places where people can linger. Conduct a nighttime assessment to get a better idea of where outdoor visibility could be improved.
Control Customer Access
Install door detectors so employees can hear when a customer enters, and consider installing height markers along doorways to improve witness descriptions in the event of an incident. Keep doors locked before and after official business hours, and lock doors used for deliveries and garbage removal when they aren't in use. In locations with a history of robbery and theft, you may choose not to allow customers into the building at all during late night hours. In these cases, employees may conduct transactions using a pass-through window.
Limit Availability of Cash
Make your location a less attractive target by strategically controlling the amount of cash held in registers. Require employees to use drop safes and post signs stating that cashiers have limited access to cash. Avoid keeping large bills in the registers.
Money runs can be "timed" by outsiders if they are done on a predictable schedule, so vary the time, employees and transport vehicles involved. Always park the transport vehicle close to the building in a well-lit area.
Other Methods
In addition to these basic security measures, you may also want to provide employees with security training (NACS has a good robbery deterrence training program), or consider installing a video or alarm system. Test these systems regularly to make sure they'll be ready when needed.
Overall upkeep – which is good for business in general – can also help deter security incidents. Remove graffiti promptly, pick up trash regularly and ensure your store locations project a clean, well-kept appearance. It's also a good idea to increase staffing levels in stores with higher crime risk so that employees are never working alone.
Find More Online