Loss Control Insights for Petroleum Marketers
Prevent Fuel Delivery Errors with These Best Practices (updated July 2021)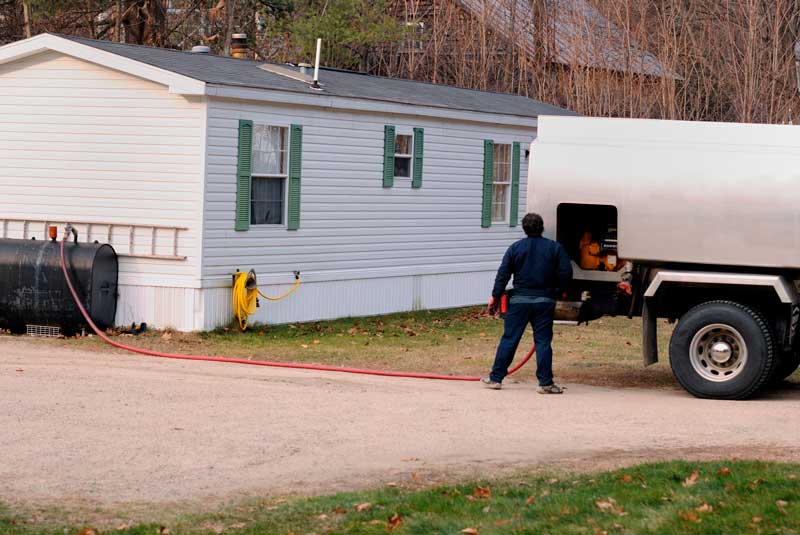 Fuel delivery may seem like a simple task, but small mistakes can create big problems with big price tags. A delivery driver may dispense the wrong fuel into a gas station tank or deliver fuel to the wrong address. They might even fill a customer's basement with fuel without realizing the tank is leaky or has been removed.
The Cost of Fuel Misdelivery Claims
These mishaps, commonly called "misdeliveries," can cause extensive damage with price tags totaling thousands. For example, a house may need to be demolished to clean the surrounding soil of spilled fuel or a car may need major repairs if the wrong fuel is introduced into its tank. Check out examples of actual misdeliveries and what the claim ending up costing the company:
Home heating oil mistakenly delivered to a house with no tank: $75,000
Driver was unaware of a tank change and delivered the wrong product: $42,000
Driver accidentally added diesel fuel to a tank of unleaded fuel: $9,000
Driver overfilled tank and spilled 20 gallons of fuel: $4,500
Municipal lawn mowers damaged after wrong fuel was delivered: $2,500
Preparing for Tank Delivery and Preventing Accidental Fuel Contamination
Drivers are an integral part of the fuel-delivery chain, but even the most seasoned drivers can make mistakes. Luckily, with proper planning, training and set procedures and policies, you can prevent delivery mistakes. Use the best practices outlined below as a guide for developing your own standards for fuel delivery.
Best Practices for Residential Fuel Deliveries
Storage tanks are usually in the basement or buried underground, making it difficult to inspect the tank before filling. Multiple fuel types in different compartments on the delivery truck increase the likelihood of delivering the wrong fuel. Before filling the tank, drivers should take the steps below to avoid a costly mistake.
Check the delivery history chart and make sure your delivery is in line with the size of previous deliveries
Determine the available tank capacity before delivery
Visually inspect indoor tanks for general condition, connection and venting on an annual basis and document the results
Double-check the delivery ticket to verify details, including confirming that the fill pipe location is as indicated on the ticket
Verify that buried or basement tanks, filling lines and vents are piped outdoors
Conduct a visual inspection of the site for changes or problems; this may include ignition sources near the vent pipe, plugged vent pipes, excessive vegetation, unsecured fill caps or rust and corrosion on the piping
Ensure vent whistlers or other positive fill-notification alarms are in place before filling home basement tanks
Check that all fill pipes and caps are labeled or color coded to industry standards
Make sure the delivery rate is limited to tank vent capacity to reduce the chance of a large spill or tank rupture
Additionally, while filling the tank, drivers should always start pumping slowly and keep the vent line in view while pumping. If a steady vent whistle isn't established after 5 to 10 gallons, they should stop pumping.
Best Practices for Gas Station Delivery and Other Commercial Fuel Deliveries
Drivers usually rely on color coding or tagging of fill spouts to identify the correct underground tank, but drivers who repeatedly deliver to the same locations may assume they know the correct spout without checking each time. It's also common for color coding or labels to wear off or be removed, so it's crucial that drivers take the following steps before filling a commercial fuel tank.
Gauge the tank to determine available capacity
Verify that fill pipes and/or caps are labeled or color coded to industry standards
Set the brake on the tank truck and turn off lights before starting fuel transfer
Make sure the delivery rate is limited to tank vent capacity to reduce the chance of a large spill or tank rupture
Conduct a visual inspection of the site for changes or problems; this may include ignition sources near the vent pipe, plugged vent pipes, excessive vegetation, unsecured fill caps or rust or corrosion on the piping
Ensure that leak monitoring well caps are locked
Find More Online