Loss Control Insights for Petroleum Marketers
Spruce Up Your Parking Lot This Summer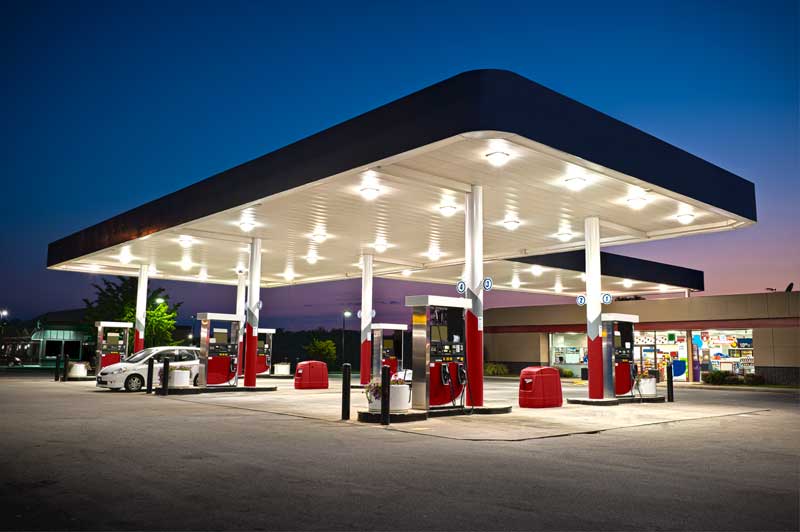 Parking lots are more important than we often give them credit for. When well maintained, they help create a positive first impression for customers and visitors while also creating a safe environment for cars and pedestrians. Proactively managing your parking lots can help them last longer, which saves you money. If you'd like to spruce up your parking areas this summer, start with these suggestions.
Regularly Check Your Lot for Safety Hazards
Problem:
You're busy, so you rely on complaints from others to let you know when there's a parking lot problem.
Solution:
Commit to a regular walking tour of your pavement (at least twice per year) so you can spot issues and fix them before they get worse.
Make a Clean Sweep
Problem:
Leftover sand from winter ice treatment can be slippery and impede drainage. Piles of leaves can hold moisture, undermining the pavement foundation while creating a slimy, slippery layer. Drips of gasoline, oil and antifreeze can be slick and damage your pavement's surface.
Solution:
Regularly clean your pavement to keep it safe and in good shape. We recommend a combination of sweeping and power washing as needed.
Seal Your Pavement
Problem:
When water penetrates the pavement's foundation, it can shorten the life of your parking lot investment.
Solution:
Seal your pavement to make it last as long as possible. Sealing should be a part of your regular maintenance routine, and we recommend you seek out a contractor who specializes in pavement sealing. They'll have the equipment and knowledge to do the job right.
Filling Cracks in Asphalt
Problem:
Cracks develop in pavement, giving water a direct route under the surface where it will deepen existing fissures and create new ones.
Solution:
Keep cracks in check with regular maintenance. Start by removing any weeds that have made themselves at home, then select an appropriate fill method. Hot rubber fill may work well for smaller cracks, but cold rubber fill tends to stick to asphalt better. For larger cracks (over 1 inch), hot asphalt might be the best option. An asphalt mix is poured into the crack and then compacted and sealed. It's a good idea to hire a reputable contractor for this task to get the best results.
Pothole Prevention and Repair
Problem:
Potholes and heaved concrete can damage vehicles and create a hazard for employees and visitors.
Solution:
Work with a contractor to determine repair or replacement options for your parking situation. While you're working on a permanent solution, you can temporarily repair a pothole with paver base (sold in bags at home improvement stores).
Parking Lot Striping Standards
Problem:
When your parking lot paint wears thin, you simply restripe over the old without making sure the arrangement is really working for you and your visitors.
Solution:
Start by comparing your parking layout with the most recent Americans with Disabilities Act (ADA) standards. There's more to it than making sure you have a minimum number of handicap-accessible spaces, like making sure the access route between your door and those spaces doesn't go into the path of traffic. Visit
www.ada.gov
for more information.
Painted pavement can also be slippery when wet, so once you've determined your ideal arrangement, consider whether painted areas overlap pedestrian paths. You may need to apply an aggregate to the paint to increase traction, especially if your pavement surface has a smooth texture.
Find More Online