Loss Control Insights for Petroleum Marketers
Free Tools to Help Petroleum Marketers Prepare For the Unexpected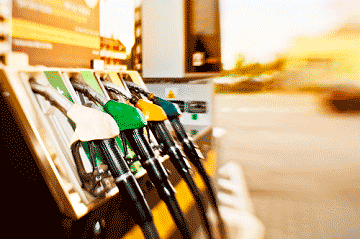 Do you know what actions you can perform daily to help prevent fuel delivery mishaps? How would you respond if a customer or vendor was injured on your premises? There are a lot of things that can go wrong in a petroleum operation, but the right preparation can help keep you running smoothly every day. Planning ahead can also save you valuable time in the event that an emergency does occur.
To help you prepare for the unexpected, we've created two kits (one for convenience stores, the other for bulk fuel/LP dealers) full of checklists, report forms and response instructions. Here are some of the highlights. You can download the full kits at the end of the article.
Know How to Respond If Someone Is Injured On Your Premises
Start by calling 911 if medical attention is needed.
Be sure to record the injured person's full name, address and telephone number.
Immediately inspect the area of the incident with the affected person to determine the location and cause of the incident. Do not make statements about cause, responsibility or blame.
Immediately fill out an incident report and take photos if necessary.
Report the incident and provide any documentation to your insurance agent as soon as possible.
Plan Ahead to Prevent Fuel Spills
Establish delivery procedures for drivers, including verification of the address and purchase order, sticking the tank and meeting with the resident or job site personnel.
Train delivery drivers on safe handling and delivery procedures, and make sure you're familiar with spill response procedures.
Stock each delivery truck with a customer reference book, spill kit, gloves and connectors. The spill kit should include a shovel, kitty litter or sorbent pads, and plastic sheeting.
Make sure your response procedures include how to contain a spill, a list of resources available to your employees and emergency telephone numbers of company staff.
Train drivers to clean up small spills quickly and easily by spreading a sorbent material on any free liquid that cannot be pumped up.
Keep Your LP Vehicles in Tip-Top Shape
Make sure truck markings are clean, readable and compliant with state and DOT regulations.
Require daily pre-trip and post-trip inspections for all delivery vehicles. Retain these records.
On a monthly basis, inspect vapor and liquid hoses and replace any that are worn or damaged. Retain these inspection records, too.
Each truck should have a set of wheel chock blocks which drivers are required to use when trucks are parked for any reason.
Keep an 18-lb B:C rated dry chemical fire extinguisher in each truck.
Shipping papers for the amount of product on board should be kept up-to-date and easily accessible at all times.
Each truck should be assigned a copy of North American Emergency Response Guidebook #115.
Each vehicle should have at least one remote emergency shutoff.
Find More Online