Loss Control Insights for Petroleum Marketers
Preventing Card Fraud at the Pump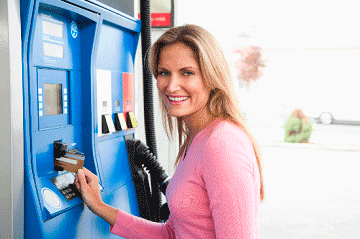 Credit card skimmers have become a popular way for criminals to steal valuable payment card information from retail customers. Fuel dispensers, which are less protected than in-store terminals, have been increasingly targeted by thieves.
Card Skimmers: The Basics
A card skimmer is a small piece of hardware that is physically attached to the card reader or PIN entry keypad. The equipment is capable of skimming information encoded on a card's magnetic stripe and sending it directly to scammers.
How it Happens
Skimmers are often installed during the early morning hours when few people are around. The thieves often work in teams, with one person distracting the cashier while another installs the skimming device. Dispensers that face away from the store, especially those that sit at the far edge of the forecourt, are more vulnerable as are stations located near interstates and other heavily traveled routes.
Spotting Skimmers
Check fuel dispensers regularly for
signs of tampering
:
Scratches or cuts to dispenser panels or locks
Keypads that seem raised more than usual - this might indicate a keypad overlay device designed to intercept PINs
Crooked or poorly-secured pieces on the card reader or keypad
Mismatched parts - the keypad may look brand new while the rest of the dispenser appears weather-worn
High levels of bad card reads from the dispenser
Make sure your employees know what to look for when examining dispensers. You may want to photograph examples of unaltered dispensers so employees have a point of comparison to help them spot something suspicious.
Tamper-evident labels on dispenser doors and panels can also alert you to possible problems. If an employee or customer reports a suspicious dispenser, take it offline immediately and contact law enforcement.
Find More Online