Loss Control Insights for Public Sector
What Law Enforcement Personnel Need to Know About COVID-19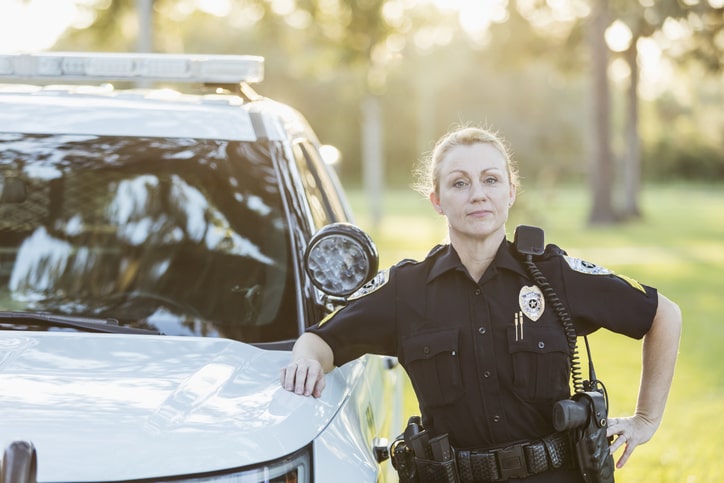 COVID-19 has changed our day-to-day lives and brought unique challenges to many lines of work. Law enforcement personnel must take special precautions as they may come into close contact with persons that have COVID-19.
Protect Yourself From Exposure
For law enforcement personnel performing daily routine activities the CDC's Interim General Business Guidance should be followed. To avoid exposure and help stop the spread of COVID-19, the following precautions should be taken:
If possible, stay at least six feet away from others.
Regularly wash your hands with soap and water for at least 20 seconds. If soap and water are not readily available and illicit drugs are not suspected to be present, use an alcohol-based hand sanitizer with at least 60% alcohol.
Do not touch your face with unwashed hands.
Have a trained Emergency Medical Service/Emergency Medical Technician (EMS/EMT) assess and transport anyone you think might have COVID-19 to a healthcare facility.
Ensure only trained personnel wearing appropriate personal protective equipment (PPE) have contact with individuals who have or may have COVID-19.
Personal Protective Equipment (PPE)
Different styles of PPE may be necessary to perform operational duties. Below you will find the minimum amount of PPE recommended:
A single pair of disposable examination gloves
Disposable isolation gown or single-use/disposable coveralls; if unable to wear a disposable gown or coveralls because it limits access to duty belt and gear, ensure duty belt and gear are disinfected after contact with an individual
Any NIOSH-approved particulate respirator (N-95 or higher-level respirator); facemasks are an acceptable alternative until the respirator supply chain is restored
Eye protection such as goggles or a disposable face shield that fully covers the front and sides of the face
Contact with individuals confirmed or suspected to have COVID-19 may be unavoidable. In this case, you should follow CDC's Interim Guidance for EMS. If close contact occurred during apprehension, clean and disinfect your duty belt and gear prior to reuse. A household cleaning spray or wipe should suffice. Be sure to follow all standard operating procedures for the containment and disposal of used PPE and laundering clothes.
Critical personnel who may have had exposure to a person with suspected or confirmed COVID-19 should follow CDC's post-exposure guidance to learn about additional precautions that should be implemented to protect the exposed individual as well as the community before being permitted to continue work.
More Resources
To help protect your organization, our team members and the public, EMC has suspended onsite loss control services. However, you can continue to Count on EMC® for a wealth of online resources, including COVID-19 resources.