Loss Control Insights for Public Sector
Get Fast, Efficient Care for Municipal Employee Injuries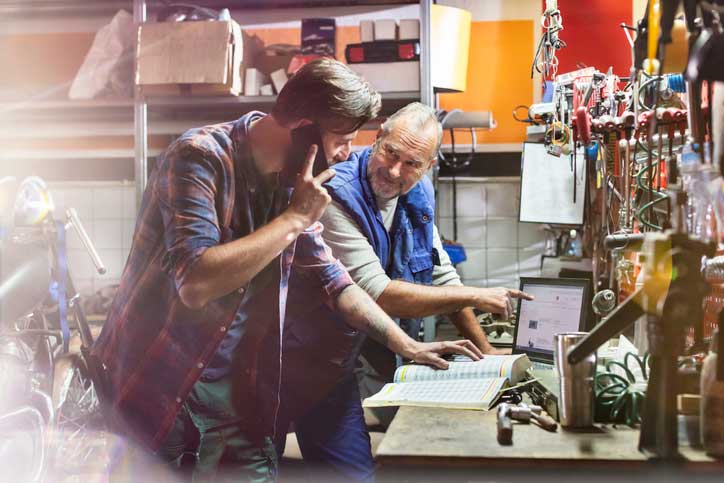 Despite your best efforts, workplace injuries will happen occasionally. Are you prepared to help your employees get the medical assistance they need? What about employees who work overnight or weekends—will they know what to do if they're injured on the job? Will they be able to decide if an emergency room visit is needed?
EMC can help take the guesswork out of workplace injuries with EMC OnCall Nurse: a 24-hour work-injury nurse hotline.
Is It a Medical Emergency?
When an injury occurs in the workplace, it's often left up to the injured employee or a supervisor to decide whether the situation requires immediate medical attention. For people without a medical background, this can feel like an overwhelming decision. If you treat the injury with onsite first aid, is that enough care? But if you jump the gun on an emergency room visit, you may spend a lot of unnecessary time and money treating an injury that wasn't actually urgent. And the impact of post-injury treatment decisions doesn't end at the employee they can also affect your organization's future insurance rates.
Qualified Help When You Need It
After a workplace injury, the EMC OnCall Nurse program puts injured employees and their supervisors in touch with a registered nurse who can help them evaluate the injury and determine what level of medical attention is necessary.
EMC has partnered with Medcor to offer this triage service 24/7, so help is available whenever your employees are working, including nights, weekends and holidays. The nurse can provide self-care instructions for minor injuries, or recommend a preferred clinic approved by your organization when medical care is needed. They can even alert the clinic that the injured employee is on the way.
Paperwork Made Easier
The nurse creates a confidential incident report, pre-fills your state's required first report of injury, and sends both reports securely to your work comp contact and EMC's claims team. The claim reporting component is completed by the nurse, which helps expedite the claim process (if needed) and saves your employees time.
Designed for the Needs of Public Entities
EMC OnCall Nurse is a great fit for all kinds of public entities from large county governments to individual departments like water treatment or municipal utilities.
Whether you're located in a rural or urban area, nurses can recommend clinics in your area
Program specialists can work with you to set up the service for a unionized work force
The help line is available 24/7 to accommodate your employees' schedules
Translators are available for more than 200 languages and dialects
Great Service at a Great Price
EMC is paying for this premium service (for our standard, work comp policyholders) because we feel the benefits for all participants outweigh the costs. Contact your independent insurance agent, your EMC underwriting or marketing representative, or email EMC's medical management staff at Claims.OnCallNurse@emcins.com to enroll.
You'll need to provide:
Your account name and policy number
Contact information (name, phone number and email address)
Information about your organization's preferred medical providers, if established; program specialists can also help identify clinics in your area
Find More Online