Loss Control Insights for Public Sector
Don't Fall for It: Preventing Slips and Trips Among Public Employees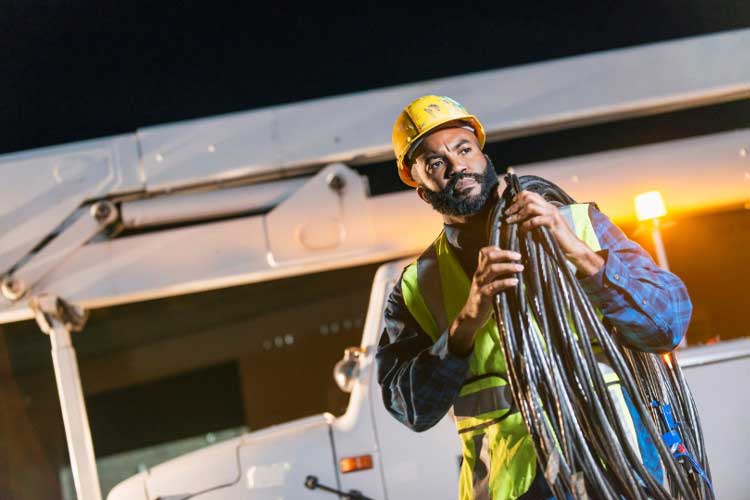 Slips, trips and falls are some of the most common causes of work-related injury among all employees, regardless of whether they are in the private or public sector. However, public organizations, such as municipalities, trying to get a handle on slips and falls may face additional challenges because the diverse nature of their operations means there are a wide variety of hazards to contend with.
To help you keep your employees on their feet, we've collected some overall best practices for preventing slips, trips and falls, as well as some tips aimed at specific situations common to municipal departments.
Best Practices for Everyone
Responding to Urgent Situations
Whether the situation is a structure fire or a power outage, public employees are often working onsite in conditions that range from unfamiliar to dark to downright dangerous. Workers who respond to situations in the field include traditional emergency responders (EMS, police and fire department), as well as employees from road departments or public utilities.
Appropriate footwear is especially important in new or fast-moving environments, so employees should choose shoes or boots with an aggressive tread and slip-resistant sole. Sandals or other casual shoes aren't adequate, even for after-hours calls or emergencies, so communicate to workers the importance of being prepared with suitable footwear when they are on-call.
For icy or snowy conditions, pack slip-on ice cleats for better traction.
Whenever possible, avoid running at an emergency scene and keep an eye out for hazards hidden in your path.
When climbing in and out of trucks or service vehicles, use three points of contact (one hand and two feet, or two hands and one foot) to avoid falling off. Never jump from a vehicle.
Watch for ice or mud on the steps of vehicles and equipment. You can also add anti-slip tape or coatings to improve step traction.
For night work, use scene lighting and flashlights to increase visibility of walking surfaces.
Watch for potholes and drop-offs when exiting a vehicle.
Keep any unused equipment out of the work area until it's needed.
If using a bucket truck or aerial lift, use an appropriate fall arrest system.
Maintenance, Garage and Workshop Hazards
Many municipal departments have shop areas where vehicles or equipment are stored and repaired.
Monitor floors for grease, oil and coolant leaks, and melted snow or ice falling from vehicles. Clean up these slippery liquids immediately.
Wear slip-resistant footwear. In most cases, regular athletic shoes aren't adequate.
Pick up tools, hoses and cords from the floor once they're no longer being used. Don't drop tools at your feet as you work—keep the floor clear.
If your team uses their shop facilities at night, make sure they have adequate lighting.
Always use appropriate ladders or stepstools. Never stand on a chair, shelf, tire or countertop.
Encourage employees to stay on top of housekeeping tasks by keeping cleaning equipment, such as brooms, oil absorbent material and squeegees, nearby.
Sawdust is surprisingly slippery, so keep woodworking areas swept up. Walk-off mats and grit strips can also provide additional traction.
Indoor and Office Exposures
There may be fewer visible hazards in office-type spaces such as libraries or administrative departments, but slips and falls are still extremely common.
Avoid running cords across walkways whenever possible. When it's unavoidable, use tape or a high visibility cord cover to keep the cord in place and prevent trips. If you are continuously using extension cords in this way, consider installing an additional outlet.
Avoid carrying too much when moving materials, especially if your path includes stairs or other obstacles.
Use a ladder or stepstool instead of standing on a chair or countertop.
Don't store low-lying objects along walking paths or at blind corners. Instead, keep them off the floor and keep walking paths clear.
Add water-absorbing mats to areas around drinking fountains and sinks where drips and spills are common.
Replace mats that are worn smooth or are too thin to absorb moisture, or those with curled or broken edges that might catch someone's foot.
Find More Online