Loss Control Insights for Public Sector
How to Make Public Parks Safer (Updated August 2021)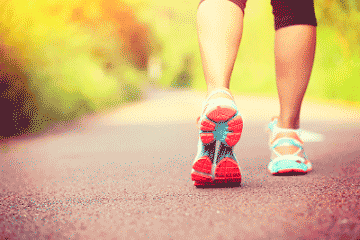 Parks and recreation areas are a great asset for people of all ages in your community. But they can quickly become a liability when safety protocols are not in place. Whether your city includes an intricate network of parks, buildings and trails or just one public park, you need to ensure the public can safely participate in park activities.
Activities like a simple tennis match or a quick run on a trail can result in an injury. So, how can you keep accidents from happening? To create and maintain safer park and recreation spaces, you must identify possible hazards associated with activities offered and develop a proactive strategy involving design, training and maintenance.
Luckily, your parks and recreation department can help you implement your safety efforts. Here's how:
Regular Playground Inspections
Playground safety starts with design, so you should only use playground equipment from manufacturers that meet safety guidelines and standards. But even the best-designed playgrounds can present hazards if equipment is incorrectly installed, broken, worn or damaged. To keep play time fun and safe, your parks and rec staff should regularly inspect playgrounds.
Want to make sure your community's playgrounds are as safe as possible? Read our Playground Inspection Program document, use our playground safety checklist or view the Consumer Product Safety Commission's Public Playground Safety Handbook.
Periodic Park Audits
Your parks and rec department likely manages a variety of facilities that could be home to slip and fall hazards, a common cause of injury both for employees and members of the public. Help keep your visitors and staff safer with periodic audits and regular maintenance.
Thorough Hiring Practices
Parks and rec employees have access to lots of information, people and places, so it is important to hire employees you can trust and rely on.
Proper Swimming Pool Preperation
Indoor and outdoor swimming pools are a fun destination, but they pose many safety risks. If your parks and rec department manages a public swimming pool, they need to take special precautions to keep your community safe.
Security, Signage and More
Many park and recreation visitors are concerned about security, but there are many ways to help guests feel safer.
For more security suggestions, read Creating Safe Park Environments to Enhance Community Wellness from the National Recreation and Park Association.
Find More Online