Loss Control Insights for Public Sector
Don't Fall Victim to Ransomware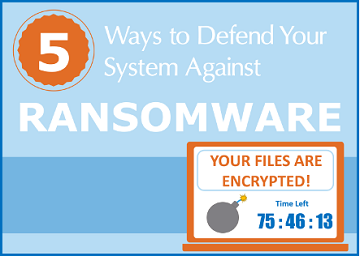 Ransomware is a type of malicious program (or "malware"), similar to a virus, that invades a user's computer system. Once in place, the ransomware encrypts all files and locks the user out of the computer while displaying a message demanding a ransom (usually ranging from $200 to $10,000) for the release of the files. Once payment is made, usually with Bitcoins or an anonymous prepaid credit card, the user is supposed to receive an unlock key to regain access to the hostage files.
Ransomware Targets Public Sector Organizations
In the last two years, ransomware attacks have grown enormously. First directed at individual consumers, the scammers are now aiming at small- to medium-sized organizations including
local governments
and
police departments
. Once the malware has infiltrated a network, it can lock up important municipal services including payroll and accounting systems, or encrypt law enforcement files such as crime scene photos, arrest logs, witness statements and computer-aided dispatch.
Five Ways to Minimize Your Vulnerability to Ransomware
Start with computer security basics. Make sure your systems are up-to-date, including your operating system, internet browsers and browser plug-ins. Apply patches and software updates as soon as they become available.
Use an anti-virus software and make sure it is updated regularly.
Your IT administrator should restrict administrator privileges for user accounts to help limit the spread of any malware through your network.
Remind employees to only click on trusted links and download from trusted sources.
Perform regular backups to an offline, or "airgapped," device. Backed up files will be useless if they are also compromised by the malware, so make sure your backup device is kept disconnected from the network.
Find More Online
Ransomware: City of Detroit Didn't Pay, TN Sheriff's Office Did
How is Ransomware Affecting Government?