Loss Control Insights for Public Sector
7 Free and Low-Cost Training Resources for Fire and EMS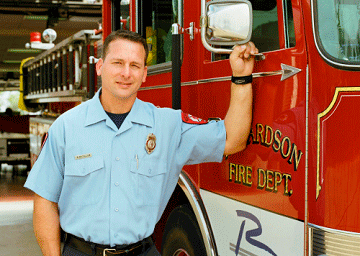 Are you interested in providing supplemental training for your first responders, but you aren't sure if there's enough money in your budget? Take a look at the following organizations which offer free or low-cost training materials, such as informational articles, videos and standard operating procedures. Information from these organizations may not qualify for CEU credits (which is important if your state has continuing education requirements), however supplemental training can help your responders be better prepared to keep your community safe. Not sure what your state requires? Locate your state's fire points of contact for more information.
The USFA provides free training though the National Fire Academy to support fire departments and emergency services organizations. Check out their
Coffee Break Training series
—short bulletins and videos meant to provide technical information in a short amount of time. Some of these materials are eligible to earn CEUs.
This online version of Fire Engineering Magazine features lots of videos on topics such as vehicle extrication, safe lifting in firefighting operations, dealing with civil unrest and meth lab response. You'll also find training guides, ideas for drills and materials for instructor development.
NTED offers more than 150 courses to help increase first responder effectiveness in preventing, protecting, responding to and recovering from manmade and natural catastrophic events.
This EMS-focused site offers lots of informative articles on a variety of relevant subjects, safety information and even a case of the month to help keep your EMS staff's skills sharp.
This site provides free online training programs, operational checklists and podcasts. Most are appropriate for all levels of fire service, all staffing characteristics (career and volunteer), all jurisdictions and all types of firefighting.
Through their Virtual Classroom service, NVFC offers a wide variety of low-cost (around $20 each) online courses designed by fire service professionals on topics as diverse as grant writing, fire service health and wellness, stress management and emergency vehicle operation. They also offer free recorded webinars.
Run by the Department of Homeland Security, this site collects resources from a variety of government agencies. Find links to training videos, best practices, informational articles and recorded webinars.