Loss Control Insights for Public Sector
How to Prevent Sewer Backups in Your Community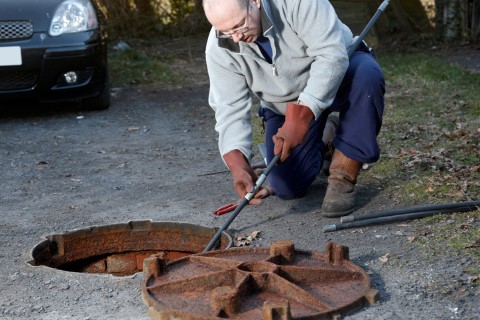 There's no doubt about it—sewer backups stink, for you and property owners. A backup can result in untreated wastewater and sewage flowing up from basement floor drains, toilets and sinks, leaving property owners with costly damage and a mess to clean up. And when backups are the result of sewer system conditions, you may be found responsible. Besides damaging your relationship with residents, backups can also affect your wastewater collection system.
When Are Sewer Backups Most Likely?
Sewer backups are most frequent from April to June. Implementing an effective sewer management program can help prevent sewer backups while also protecting your capital investment in the system. Here are some sewer management program best practices:
Create a Sewer Maintenance Plan
A written sewer maintenance plan can help keep everyone on the same page when it comes to inspection frequencies, regular maintenance plans, communication with the public and expectations for overflow response. If you don't know where to start, check out this plan template from the EPA.
Be Proactive with Sewer Inspections
Schedule sewer inspections and maintenance in advance, prioritizing areas with a history of blockages or flat/low slope sections. At a minimum, lines should be inspected every four years.
Document Your Sewer Maintenance Efforts
Documentation can help you understand the current state of your system and plan for future maintenance. Keep records of all inspections and maintenance activities. You should also document problems that arise, including customer complaints and blockages.
Use Sewer Maintenance Resources Wisely
Get the most from your maintenance budget by focusing your resources on the most effective activities. According to this report from the EPA, the most important maintenance activities are line cleaning, root cutting and lift station servicing.
Storm management can also play a key role in preventing sewer backups. This list of best management practices from the EPA is a good starting point. Additionally, technology has recently been used to help tackle sewer backups with sensors that monitor water flow.
Be Prepared for Sewer Emergencies
Someone should be on-call 24 hours a day to provide a quick response to emergencies. Lift stations should have alarms and dialers that alert a staffed location or the on-call staff member whenever there is a power failure or high water. Lift stations should also have redundant pumps and an alternative power source, such as an on-site generator, available in case of power outage.
Reach Out to Residents
Educate your residents and commercial entities about the factors that make blockages more likely, as well as what to do if they experience a backup. Try creating and distributing an educational brochure, or sharing tips and timely reminders on your social media accounts. Your website should also be a resource for residents. Add information on the proper disposal of grease, oil and fats, and the dangers of "flushable" wipes. You may also want to include the signs of a backup:
Seepage at basement floor drains
A foul smell coming from drains
Toilets not flushing like they should
Clogged drains
When one piece of plumbing backs up into another
Consistent gurgling after flushing a toilet or draining a sink
Find More Online