Loss Control Insights for Contractors
Seven Hot Ideas for Cold Weather Safety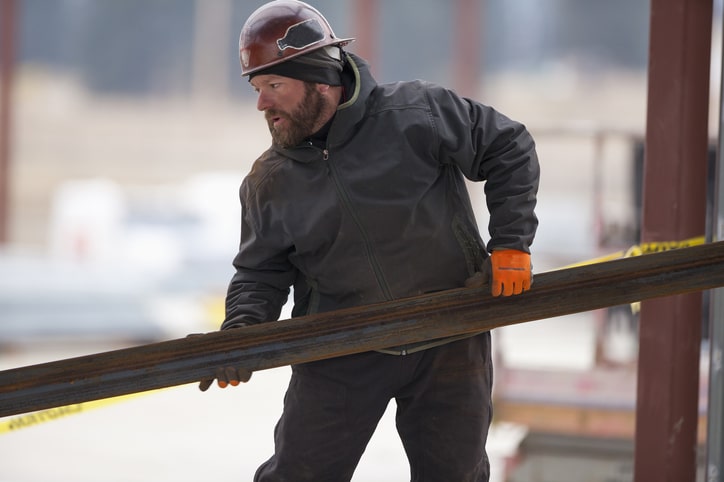 Your work doesn't stop just because cold weather strikes. As winter rages on, plan ahead to keep your workers safe and warm.
Limit Exposure
When wind chill temperatures plummet and winds pick up, schedule outside work in shorter time blocks or break up larger projects into smaller tasks. You may also want to consider setting up a safe temperature minimum. If that limit is reached, keep workers inside or increase breaks.
Dress for the Weather
Working outside during the winter requires the right clothing. Workers should ward off hypothermia and frostbite with heavy coats, gloves, hats and warm boots. Train your supervisors and employees to spot the signs and symptoms of frostbite and hypothermia so they can recognize them early and get help immediately.
Offer Warm-Up Locations
If your team will be working outdoors or in unheated buildings, you can help them stay warm with a nearby heated location, such as a trailer or company truck. If you're warming your space with portable heaters, keep the hazards of carbon monoxide in mind and make sure you're using them safely.
Prep Vehicles
Before the first snow hits, inspect all work vehicles and review winter driving safety guidelines with employees. If your work vehicles spend a lot of time on the road, it's also a good idea to stock them with emergency kits that include an ice scraper, snow brush, shovel, tow chain, flashlight with extra batteries, emergency flares, blanket, snacks and water.
Watch the Weather
Working conditions can vary drastically from one day to the next depending on the temperature and amount of precipitation. Keep an eye on the weather forecast and plan your jobs accordingly. If you are notified of a winter storm watch, advisory or warning, follow instructions from your local authorities.
Additionally, make sure you have a reliable means of communicating with workers and have a plan in place for stopping work or evacuating jobsites. Give your workers adequate time to secure the site and get home safely before severe weather strikes.
Monitor Site Conditions
Checking the worksite each day to see what hazards might have come up overnight is particularly important during winter months. Snow can hide hazards and unsafe work surfaces. Before work is started, workers should remove snow, put down salt or sand and chip away large patches of ice. And, no matter how time sensitive the construction job is, workers should avoid working on scaffolding in ice and snow.
If wet sprinklers are installed in your project, monitor temperatures to avoid freezing. If permitted by the local municipality, antifreeze can be added to the system by a fire sprinkler professional in some circumstances.
Prevent Slips and Falls
Control slippery areas using a combined strategy of mats, snow removal and regular cleaning. When ice can't be removed manually, consider applying sand or poultry grit as a traction aid instead of ice melt, which can damage new concrete. And when snow accumulation threatens to overload floor slabs or roofs, hire a professional who is experienced with this niche type of snow removal.
Additional Information
5 Keys to Winterizing Your Jobsites
Ladder Safety in Cold Weather
OSHA: Winter Weather