Loss Control Insights for Contractors
Safety on Demand: Online Loss Control Resources for Contractors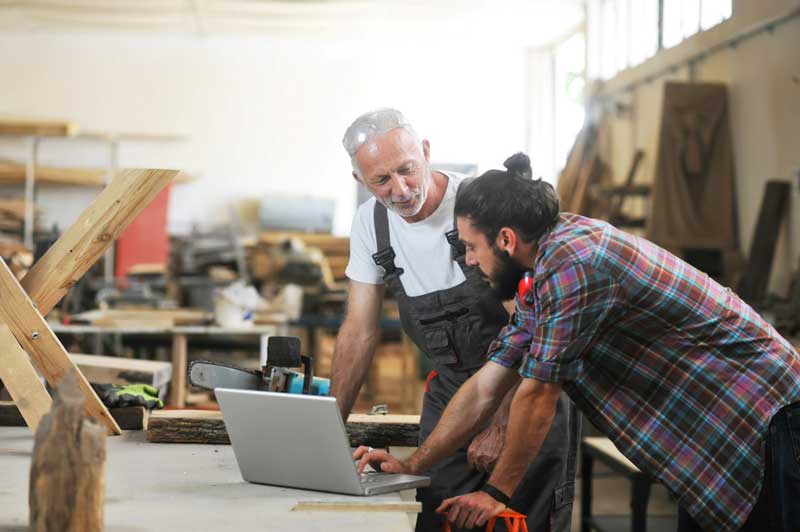 When it comes to preventing injuries and property damage on the job, loss control efforts make a big difference. In fact, a 2017 study of construction contractors found a significant reduction in the risk of lost-time injuries after a single visit from an insurance company's loss prevention representative, with continued risk reduction after subsequent visits.
It's clear that onsite loss control advice is beneficial, but EMC also offers a variety of free online resources for contractors that can be accessed at anytime from anywhere, which means you can get on the path to loss control whenever it's most convenient for you. We've listed some of our favorite tools below. Take advantage of these by sharing this list with whoever handles safety at your organization, whether that's an HR manager in your office or the field superintendents at the job site.
Manage Overall Risk
Comprehensive loss control goes above and beyond a focus on possible OSHA violations to look at your organization as a whole and how you can prevent all kinds of losses that might affect it.
Follow administrative best practices – Following these overall best practices can help you hire the best employees, control your accident rate and protect yourself from liability.
Manage risks at the jobsite – Plan ahead to get the best results from your investments in people and equipment while preventing injuries and accidents.
Protect the public – When your team goes home for the day, make sure the site is protected from the public until work resumes.
Get a Handle on Your Vehicles
Company-owned vehicles are one of the biggest exposures for any contractor. Our tried-and-true fleet recommendations include:
Develop a fleet safety program – A formal program gets everyone on the same page about rules for driving company vehicles, training expectations and personal use policies. Our fleet safety program generator makes this step easy.
Train your drivers – If your employees spend a lot of time behind the wheel, help them prepare by training them.
Don't be taken by surprise – Know what's most likely to cause a commercial auto loss. We cover some less-obvious risks to your vehicles in 5 Surprising Things that Put Your Fleet at Risk.
Solve Contractor-Specific Problems
Find More Online