Loss Control Insights for Contractors
Three Steps to Preventing Falls from Elevation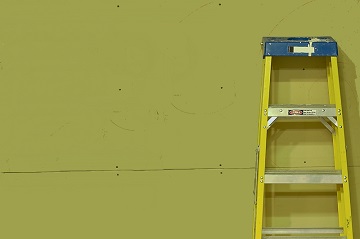 Falls are the leading cause of death in construction, accounting for one out of every three construction-related deaths. You can help protect your employees from falls by planning ahead for safety, providing the right equipment and training everyone to use the equipment correctly.
Plan Ahead To Get the Job Done Safely
If the job will require
working at heights
(on the face of formwork, next to unprotected edges, doing leading edge work, etc.), decide in advance how you'll get it done and what equipment you'll use. Will you need ladders or scaffolds? Personal fall arrest systems? Figure out what safety equipment will be necessary, and make sure you include it when estimating the cost of the job.
You can structure your planning by putting together a written program outlining ways your organization will work to prevent falls, defining roles and responsibilities and listing the safety standards employees are expected to follow. Not sure where to start? EMC offers a customizable program template that can help you get going in the right direction.
Provide the Right Equipment
Make sure employees use
scaffolds
or
ladders
that are appropriate for the job at hand. If you aren't sure what to use, there are lots of guides available online for
choosing the right ladder
. In the case of scaffolding, you're likely working with a rental company who can help you select the best setup for the work you'll be doing.
If your employees will be six feet or more above lower levels, they are at risk for serious injury or death in the event of a fall. Provide these employees with fall protection suitable for the work they will be doing. Don't forget about employees working on aerial lifts and elevated storage platforms.
Train Everyone to Use the Equipment
Make sure workers understand how to set up and use their equipment safely. This includes inspection and maintenance of ladders, fall protection systems and any other equipment used on the job. If you've got employees who could use more guidance on ladder safety, encourage them to
download the free NIOSH ladder safety app
which can help them select a ladder and check to make sure it's been set up correctly.
For rental scaffolds, make sure you have a competent person conducting regular inspections. Get more details on rental scaffold inspections here.
Find More Online