Loss Control Insights
COVID-19 Signage: Free Resources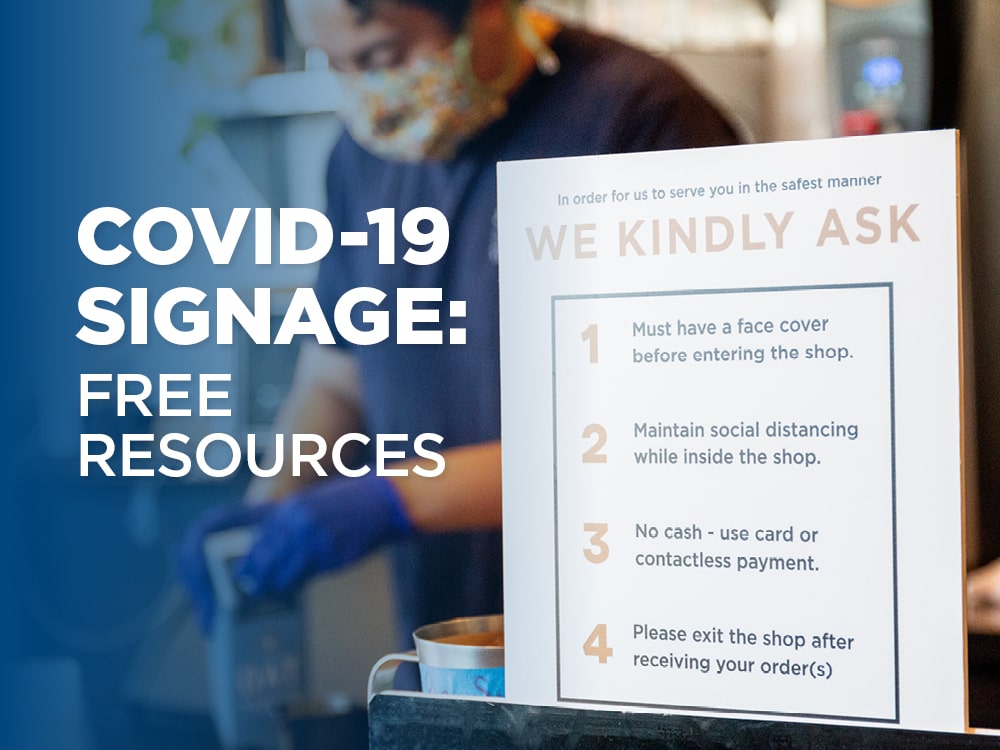 During the COVID-19 pandemic, it's essential that businesses implement sanitation and safety protocols to minimize the transmission of the virus. Posters, signs and handouts are a good way to remind employees and visitors of safety best practices. Topics to cover include how to wash hands effectively and how far apart patrons should stand while waiting in line.
Many managers and safety specialists at companies insured by EMC have requested information to help guide managers, employees and visitors through this unique time.
Free COVID-19 Signs and Posters
While lots of signage is for sale from commercial companies, EMC has discovered materials from reputable sources that you can download for free. Available options range from posters and flyers to videos and social media posts.
Two essential resources are OSHA and the CDC.
OSHA provides many pieces in multiple languages and dialects. The resources offer general information on safety in any workplace, as well as specific industries such as auto services, nail salons, retail locations and construction. Some materials are designed for public posting, while others are more appropriate for employees.
CDC resources are also broad, with poster-like pages on topics such as how to take off a mask, steps for disinfecting and contact tracing. They also include resources specific to industries such as meat processing, nursing homes, retail, health care, schools and others. The CDC's video resources include topics for general use, specific industries, various ages and numerous languages. Many of these materials use images to help communicate concepts. The CDC also offers toolkits specific to industries including schools and parks and recreation departments.
In addition, many state and local public health agencies have materials available for public use. While it's important to check your state, agencies in other states may offer useful materials for your business, regardless of location.
Prepping the Posters
Many of the materials are designed to print on 8.5x11-inch paper. This is a good size for posting on bathroom walls, front doors and other areas where employees and visitors pass close by. It may be possible to enlarge some of the materials if you have a printer that can adapt the templates.
Floor decal items must be laminated or coated before being placed on the floor. You may also want to consider coating your posters so they last longer.
Other COVID-19 Resources
Try adding .gov or .org to your web searches. This should help narrow your search results to impartial organizations and reputable agencies that will provide the information you need without a sales pitch.