Loss Control Insights
Resources for Driver Training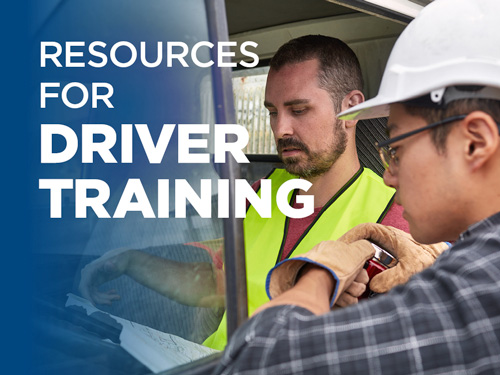 Safe driving encompasses a variety of practices according to Paul Porter, EMC Senior Engineer. The following are items on the top of his list:
Maintain safe speeds
Keep a safe distance using the 3-second-plus rule
Avoid distractions both inside and outside the vehicle
Make proper turns
Avoid driving left of center
Yield right of way
Wear seat belts
Adapt to driving conditions such as rain or snow
Keep vehicles in good driving condition
Become familiar with and adjust the vehicle's controls before starting any trip
Watch out for other drivers and roadside dangers
Paul stresses the importance of your company's driver training program including details on all these issues. "Safe driving is a complex system with components that must all sync together to keep everyone on the roadway and their vehicles safe."
While your company surely has other sensitive safety issues to stay on top of, safe driving practices are critical. He says, "There is a huge amount of liability involved with having company drivers on the road. Poor practices can lead to lawsuits, fines and higher insurance costs, as well as potential injuries and deaths." He recommends reviewing the SuperVision white paper, Negligent Entrustment: The Risk of Overlooking Driver Safety, for statistics and solutions.
How to Change Driving Behavior
Research shows that changes in driving behaviors and habits occur with continuous reinforcement. Paul recalls one peer-reviewed study that concluded drivers who did not take part in driver safety training were, over a 10-year time frame, 8 times more likely to be involved in an accident and 10 times more likely to be arrested for a moving violation when compared to drivers who did participate in such programs.
Paul considers the resources below valuable in developing, strengthening and maintaining your driver safety program: