Loss Control Insights
July 4 Fireworks Safety Reminder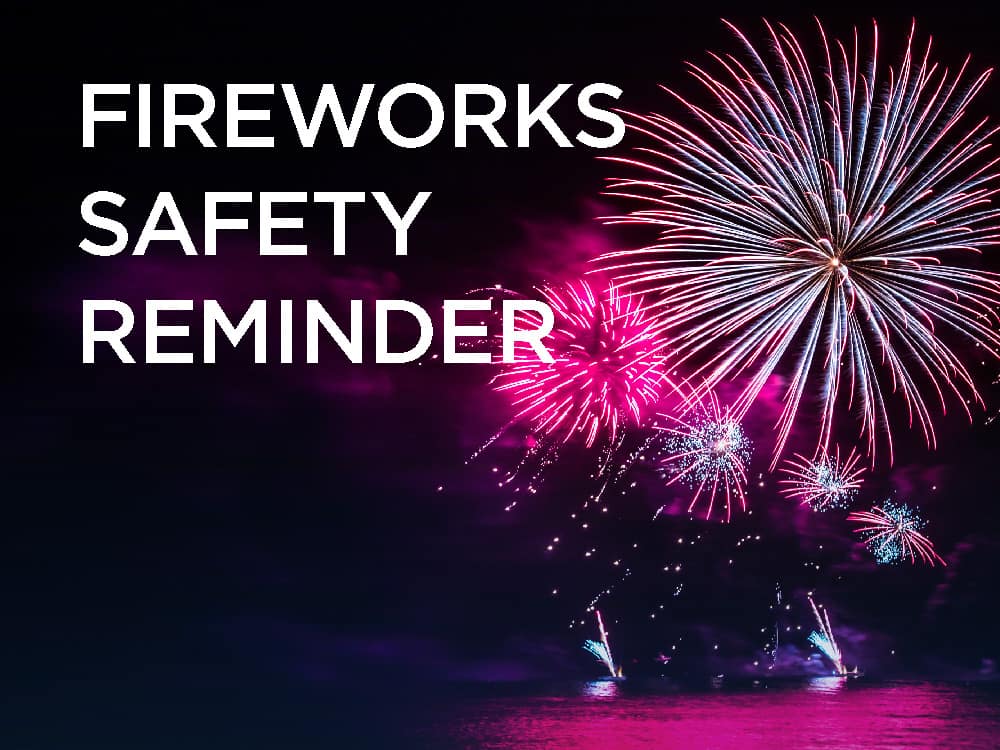 Fireworks provoke lots of oohing and ahhing from onlookers, but between those responses you might also hear some "ooh no-ing" and "ahh-ing!" It's important to remember that fireworks season is a dangerous—and sometimes even deadly—time.
Fireworks by the Numbers
While your company most likely doesn't promote fireworks at your workplace, it's in the best interest of your business to remind employees of the dangers associated with them. Keep in mind, fireworks pose risks to handlers, as well as bystanders and nearby land or property.
Check out these statistics from the National Safety Council (NSC), National Fire Protection Association (NFPA) and Consumer Product Safety Commission (CSPC).
In 2017, eight people died and more than 12,000 were injured enough to seek medical help; half of these injuries were to children and young adults
It's estimated that about 1,200 of these injuries were from small firecrackers and sparklers, which can burn at 1200 degrees F
Most injured body parts include hands and fingers (28%), legs (24%), eyes (19%), head, face and ears (15%), trunks and other areas (10%), and arms (4%).
More than 44% of the injuries were burns
Fireworks start an average of 18,500 fires each year, including structures, vehicles and even wildfires


Staying Safe
The first and foremost recommendation of safety-related organizations is that amateur consumers shouldn't use fireworks at all. And EMC Risk Improvement Manager Mike Duffield agrees, "The smart way to handle fireworks is to not handle them at all. Leave the displays to the pros and enjoy a show put on by your city or other local organization."
He adds, "Don't let kids play with any type of fireworks, including sparklers. They just aren't safe, and you are allowing them to literally 'play with fire.'"
The NSC recommends safer holiday options for children, such as glow sticks, confetti poppers or colored streams.
If fireworks are legal in your state, and you decide to purchase and set off fireworks, there are precautions to abide by:
Know the rules in your state and city; find state rules in this CPSC Fireworks Fact Sheet and check out your locale's rules from your city or county government website
Never use any illegal firecrackers (such as M-80s) or those for professional use only, as consumers risk severe injury or death from these risky items
Use fireworks in open areas, away from buildings, woods, dry grasses and any other materials that could catch on fire
Soak spent fireworks in water for a few hours after using them
Anyone lighting or close to the fireworks should wear protective eyewear and should not place any body parts directly over the firework
Those not lighting the fireworks should stay out of range
Don't hold lit fireworks in your hands or place in any container, especially glass or metal
Keep unused fireworks away from the lighting area
Store fireworks as directed by the manufacturer, generally in a cool, dry place.
Never make or light homemade fireworks
Visit the NFPA website for a safety tip sheet, an infographic and a short video on the dangers of fireworks.