Loss Control Insights
Get More From Your Background Check Process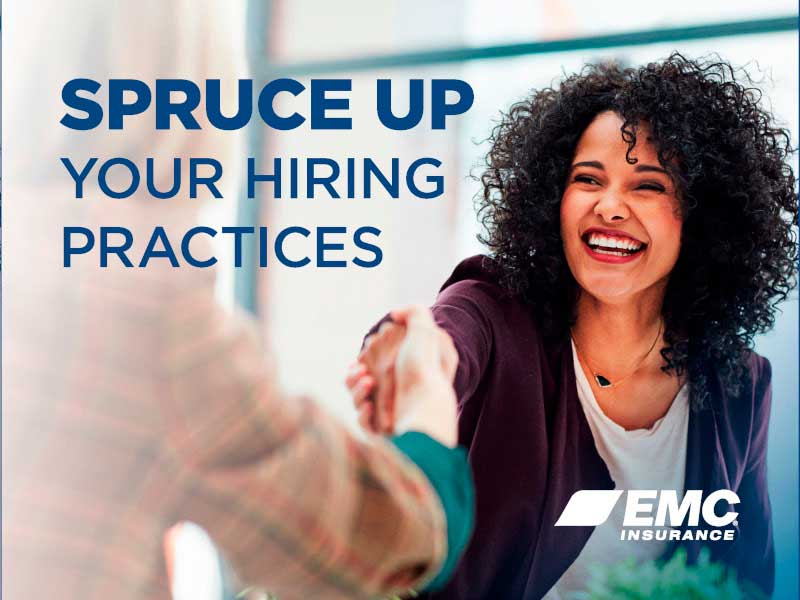 Applications have been reviewed and candidates interviewed—now it's time for the final step of the hiring process. This familiar routine includes various background checks, drug testing and other post-offer, pre-hire paperwork.
The Statistics
Background screening processes are crucial to making good hiring decisions that will not jeopardize your company. Quality background checks can help ensure that a candidate did not lie about an important component of their resume. A CareerBuilder survey estimates that 58% of employers have caught a resume falsehood. And hiring and training new employees is not a cheap or easy process—Right Management reports that the average cost of a bad hire is at least three times the employee's salary.
Why Getting Help Makes Sense
Before technology became engrained in our everyday lives, a background check meant contacting a few professional references for insight on a candidate's character, quality of work, attendance records and other important statistics.
Today, it is a far more complex process. Depending on the position and its duties, it's wise to check criminal history, MVRs, civil records, credit history, education, and employment and professional references. A comprehensive screening should also include drug testing, address checks and Social Security background checks.
While performing background checks, you must remain compliant with local, state and federal rules and regulations. That's where a reputable screening company can help. According to EMC Policyholder Services Manager Sandy Smith, a reputable screening company can be the answer to streamlining and standardizing your post-offer, pre-hire checks—helping to ensure you hire top quality candidates. Some screening companies provide training and regulation updates to assist with common hiring issues such as:
No written employment screening program

Screening company, IntelliCorp, offers 5 Employment Screening Tips to help you write or update your processes and policies.

Understanding and following rule and law changes

Many companies struggle with understanding and implementing new requirements, such as Ban the Box or Second Chance laws.

Staying compliant during an adverse action process

When a background check results in caution against hiring a candidate, your process must comply with the Fair Credit Reporting Act (FCRA). The process must include a pre-adverse action notice, a waiting period and an adverse action notice.

Keeping tabs on trends

A cumbersome and frustrating application and onboarding process is a concern for many companies. Creating a user-friendly process can appeal to potential hires.
EMC's Relationship With IntelliCorp Benefits Your Company
IntelliCorp is fully accredited through the National Association of Professional Background Screeners. EMC's relationship with IntelliCorp is an extension of our partnership with their parent company, Verisk, and offers our policyholders a number of benefits, such as:
Resources. You can access training, videos, whitepapers, forms and a portal.
Options. Choose background searches that best align with the positions you are hiring.
Discounts. EMC policyholders receive a 33% discount per screening.
Quick turnaround. Receive background check reports in a timely manner.
Accuracy. IntelliCorp background screenings are approximately 99.9% accurate.