Loss Control Insights
Benefits of Combining Safety and Wellness Committees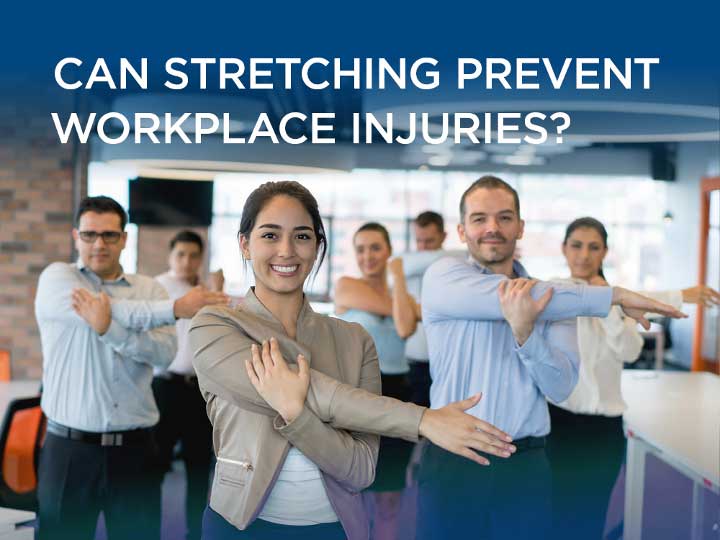 Historically, companies have siloed safety programs and wellness programs, according to EMC Injury Services Supervisor Angie Krull. She says, "Because there is a direct connection between safety and wellness, it makes sense to merge the two committees together. With health care costs rising an average 5.5-7 percent annually, it's time to take a hard look at options."
The "Why"
Safety programs are often described as "health protection," while wellness programs have been referred to as "health promotion." However, the two go hand-in-hand and merging them may give a boost to your company's efforts to keep workers healthier and safer–and reduce claims and costs at the same time. Research shows there are better health and safety outcomes when the two programs are combined, and worker productivity increases, too.
And why might this be? Angie says there are several factors, including:
While safety is vitally important, using wellness principles to manage chronic diseases helps injured workers heal more quickly and may even prevent injuries from occurring in the first place. Chronic diseases, including diabetes and heart disease, are more prevalent than ever in the workplace, as are risk factors such as age, inactivity, poor eating habits, tobacco, alcohol and drug use. Angie notes that one in every four Americans has multiple chronic diseases and disabilities. These risk factors can lead to workers being less safe at work. For example, overweight employees have a greater risk of developing diabetes, high blood pressure and heart disease in addition to sustaining musculoskeletal injuries. And it works both ways: An unsafe workplace may lead to stress, and stress can lead to high blood pressure, heart disease, anxiety and depression.
Having the two programs working in tandem—wellness alongside safety—can create a culture of awareness and offer a proactive approach to health, wellness and safety issues.
Wellness programs focus on an employee's overall physical health, and also encompasses social, financial and emotional well-being, which can help workers make positive adjustments in areas beyond the scope of safety training. For example, Angie says that fatigue is very prevalent in the workplace, and that "highly fatigued workers are 70% more likely to be involved in workplace accidents compared to workers with lower fatigue levels." Fatigue is often incorporated into wellness programs but may not be considered part of a safety program, even though it has a significant impact on workplace safety.
Focusing on individual employees, showing concern for their health and wellbeing, may resonate more than simply enforcing safety rules and regulations. Workers find it more rewarding to focus on taking care of themselves if they recognize that they feel better, have a better quality of life and may live longer, too.
The "How"
Companies often start with small changes and then expand as they see positive results. Little steps can make a big difference. It's not necessary to start with extensive wellness programs such as biometric screenings and health assessments. Instead, Angie recommends beginning with baby steps such as:
Replacing items in the vending machines with more healthful options
Switching from serving high carb, high calorie items at team meetings to fresh fruits, nuts and low-fat yogurt
Incorporating walking meetings when possible to burn a few calories and stretch muscles
Offering pre-shift stretching designed for the specific tasks your workers perform during the workday
Providing discounts at a nearby health or wellness center, then expanding to an onsite facility if feasible
Offering access to smoking cessation and weight loss programs
Featuring lunch and learn classes focusing on wellness topics
Calling on EMC experts to help you explore holistic safety and wellness options to fit your situation; contact EMC for assistance