Loss Control Insights
Recharge Your Forklift Driving Practices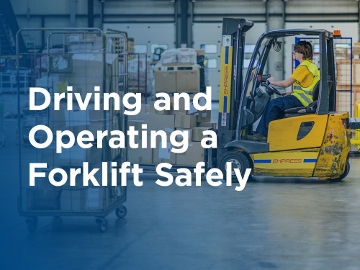 Forklifts are so common in warehouses, construction sites and factories that it's easy to forget they can cause accidents and even loss of life. Make sure your forklift drivers are safety conscious and use best practices, and that those working alongside forklift operators take the dangers seriously.
Steps to Mobilize Forklift Safety Practices
More Forklift Resources
Check out these resources for help with creating your forklift training program.