Loss Control Insights
FAQs About Employee Background Checks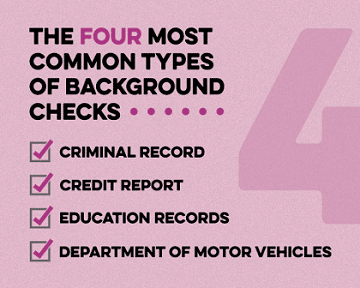 As employers are increasingly being held liable for the actions of their employees and volunteers, more organizations are conducting background checks as part of their hiring and promotion processes. Screening is no longer for sensitive or high-level positions only. EMC loss control professionals answer some common questions you may have about background checks.
Why conduct background checks?
Investigating job applicants can reveal false information on a resume, past violent or dishonest behavior, and safety or security risks. Background checks may also be used to screen volunteers, prospective business partners, board members and sports coaches.
What are the most common types of background checks?
The four most common types of background checks employers conduct are:
Criminal Record Checks—It's important to look into the criminal history of an applicant. Except for sex crimes, there is no single criminal database in the United States that integrates federal, state and local information. Places to check include your county sheriff's department, court clerk's office, Department of Public Safety and State Bureau of Investigation. It may be beneficial to use a third-party vendor for this. Keep in mind that a growing number of states and municipalities ban questions about criminal convictions on initial employment applications.
Credit Report Checks—These checks examine the financial history of an applicant to determine if there are irregularities in bill payment, rent history or other evidence of poor financial management. This may reflect on the responsibility of the individual, and excessive debt might make the applicant more likely to commit theft or other financial crimes. Rules for credit checks are further defined by the Fair Credit Reporting Act (FCRA). When a check results in an adverse action, such as a decision to not hire or promote, the FCRA requires certain disclosures from the employer both before and after the adverse action occurs.
Education Records Check—It is important to check education backgrounds to screen out applicants who have inflated their qualifications and to protect against fraud, such as diplomas purchased from and verified by "diploma mills." The Society for Human Resource Management recommends that employers use a trusted background screening company or verify education credentials only through direct contact with the school.
Department of Motor Vehicles—If an employee or volunteer will be driving on behalf of your organization, always perform a motor vehicle check to reveal past moving violations. The National Driver Register is an online database of drivers who have had their licenses suspended or revoked, or who have been convicted of serious traffic violations.
Are there other types of background checks available to employers?
You might want to consider one or more of the following types of background checks, depending on the type of job and industry:
Vehicle registration
Property ownership
Social Security number verification
Military records
State licensing records
Court records
Bankruptcy
Drug testing records
Medical records
Workers' compensation claims history
Past employers
Personal references
Character references
Incarceration records
Sex offender lists
Arrest records
Who should be checked?
Some organizations choose to perform background checks on every employee. This makes hiring procedures more consistent and provides an additional resource for managers who make hiring decisions. At a minimum, organizations should conduct checks on applicants who:
Work with children, the elderly or disabled
Work with money
Have access to others' financial information
Work inside private homes
Provide transportation for others
Work in security positions
Are there regulations for conducting background checks?
State and federal regulations govern procedures for background checks. These laws require that employers obtain the applicant's consent before any check is conducted by a third party. This consent form must be separate from all other applications or paperwork. A separate consent form is also required for a medical record check. For investigative consumer reports, which include interviews of friends, associates or neighbors, the consent may be separate from or made a part of the credit check consent form.
Background checks may be conducted in-house or by a qualified, licensed third-party vendor. Do your research to ensure your screener is reputable and follows all applicable reporting guidelines and legal compliance. Because rules and regulations for background checks may vary by industry and location, consult your legal counsel before integrating this tool into your hiring practices.
Where can you go for additional information?
You'll find information about employment practices, including background checks, in the Loss Control section of EMC's website. EMC also recommends the following online resources: