Loss Control Insights
A Four-Step Response to Slip and Fall Accidents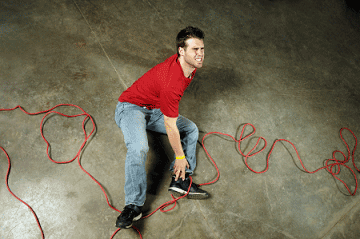 Each year, over 8 million emergency room visits are due to slips, trips and falls, with 60 percent of those accidents occurring in the wholesale and retail trade industries. With statistics like that, a slip and fall accident could easily happen at your place of business.
Slip and fall accident prevention should be a focus of any comprehensive safety program, but let's not overlook training employees on how to respond to these types of accidents. Having a formal process in place can help reduce claims and the likelihood of similar accidents. EMC recommends the following four steps to manage slip and fall situations:
Offer assistance

Determine if the person is injured or requires medical attention. Call 911 if needed. Do not make statements about cause, responsibility or blame, and do not make promises about payment for medical bills.

Document the slip and fall incident

It's a good idea to document the details of the incident in case you need them later, even if the person doesn't appear injured. For a nonemployee, record the person's full name, address and contact information. If possible, immediately inspect the area with the affected person to determine the location and identify possible causes. Create a written account of facts, take photos and, if available, find video surveillance footage. Document the type and condition of footwear worn by the affected person. If your organization has a standard incident report, use it to record the relevant details.

Report the slip and fall incident

Report the loss and provide any documentation to your insurance agent as soon as possible. If the affected person is an employee, follow your standard workers' compensation procedures, including a first report of injury form.

Investigate the slip and fall accident

You may already have a formal accident investigation process at your organization. If not, you should at least consider conducting informal investigations of slip and fall incidents and near misses. Concentrate on uncovering the root cause of the incident, which will usually fall into one of two categories:

Physical hazards or unsafe conditions—Physical or environmental factors that contribute to a slip or fall, such as a leaky roof that causes water to pool on the floor or a patch of black ice in the parking lot.
Human behaviors or unsafe acts—Poor decisions that may contribute to an accident. Examples include not cleaning up a spill, not straightening a buckled floor mat or texting while walking.
Avoid placing blame on the employee or affected person, and don't automatically jump to the conclusion that the accident was caused by unsafe behavior. Most importantly, your accident investigation process should include corrective actions to reduce the potential for future accidents.