Loss Control Insights
Avoid Emergency Planning and Training Mistakes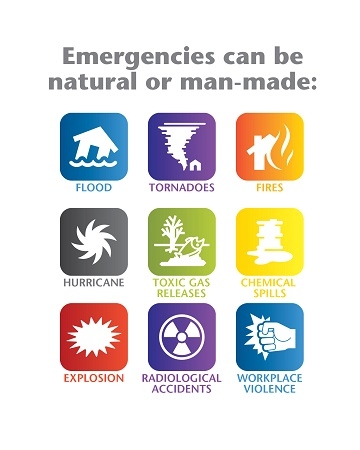 Fire kills more Americans than all natural disasters combined, according to a study from the National Fire Protection Association. So what better time to review your organization's emergency planning and training efforts than in October during National Fire Prevention Month?
An evacuation plan for fires should be at the heart of any emergency planning and training. "The basic goal of emergency plans should be to get people to safety as quickly as possible, regardless of the emergency," comments EMC Loss Prevention Information Manager Jerry Loghry.
Follow these tips to prevent common mistakes when planning and training for emergencies:
Don't allow employees to become complacent

Employees need to be trained to respond to alarms as if the situation is real because a real emergency can happen at any time. Too often, employees wait to see what others do when an alarm sounds, or they continue working, assuming it is a false alarm or test.

Provide formal training

In the event of an emergency, employees need to know where to go, how to help others, how to contact emergency responders and how to secure the building against damage. Training on these topics should be part of every new employee's orientation program. In addition, drills should be scheduled throughout the year, and any updates to the plan should be communicated to employees.

Regularly review and update plans

Many organizations create their emergency plan, distribute it to employees and then forget about it. Due to changes in staff, buildings and risk, plans should be updated on a regular basis. It is also important to revise the plans when any problems are noted during drills.

Coordinate with local responders

Will employees be out of the way of emergency vehicles and personnel when they exit the building? Be sure to discuss your plan with local emergency responders and your county emergency manager before finalizing it.

Anticipate responders' arrival time

There could be an 8- to 10-minute wait from the time emergency responders are called to the time they arrive on the scene. The better educated employees are about CPR, automated external defibrillators and the use of fire extinguishers, the more likely the life of an employee or visitor could be saved during those crucial minutes.
Emergencies can strike anyone, anytime and anywhere. People often don't think clearly and logically during a crisis, so it's best to prepare for an emergency before it happens. "By following the advice given in this article, you'll be better prepared to expect the unexpected," concludes Loghry.
Count on EMC® for these emergency action plan resources: