Loss Control Insights
Reduce Losses and Costs With an Injury Management Program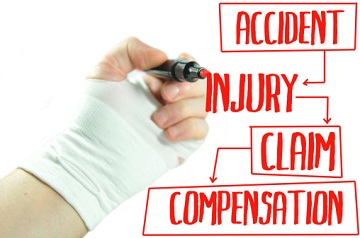 A foundry in Pittsburgh reduced workers' compensation cases by 79 percent and reduced related indirect costs by 90 percent during a period of four years.1 A New England manufacturer of high-tech cutting tools reduced workers' compensation costs by 90 percent and is consistently voted one of the state's "Best Places To Work."1 How did these two companies achieve these dramatic results? They implemented a voluntary injury management program.
In 2012, the Occupational Health and Safety Administration (OSHA) released its Injury and Illness Prevention white paper, which states, "Injury and illness Prevention programs are based on proven managerial concepts that have been widely used in industry to bring about improvements in quality, environment and safety, and health performance." The OSHA report also noted that injury and illness prevention programs need not be resource-intensive and can be adapted to meet the needs of any size organization. Such is the case with EMC's Injury Management Program.
An Integrated Approach to Injury Management
At EMC, injury management focuses on helping commercial policyholders hire workers capable of performing the job tasks and keeping them safe and healthy while at work. If they do get hurt, an injury management program can also provide the best care for injured workers and helps them return to work as soon as possible. To accomplish this goal, EMC loss control experts work with policyholders to integrate the following key areas into a comprehensive injury management program:
Safety

The foundation of an effective injury management program is identifying workplace hazards and implementing strategies to help prevent injuries.

Select Provider

Good reporting, prompt medical attention and excellent communication are at the heart of effective injury management. EMC's Select Provider program helps your organization select qualified medical providers and define procedures that instruct the injured employee, employer, treating physician and claims adjuster about their roles and responsibilities in the event of an injury. Policyholders using this tool are better prepared to assist employees in finding prompt medical care, which improves employee satisfaction and can bring employees back to work sooner.

Return to Work

EMC's Return to Work program is designed to bring injured or ill workers back to work safely as soon as possible in a medically-approved capacity. With this program, you may lower your experience modification factor, resulting in lower workers' compensation costs, and reduce the likelihood of employees becoming totally or permanently disabled.

Hiring Practices

Good hiring practices help you hire skilled, knowledgeable and physically capable employees who are suited for the job. EMC recommends the use of prework screenings, functional job descriptions and background checks to reduce workplace accidents and eliminate potential sources of workplace problems.

Health and Wellness

Health and wellness programs focused on the prevention of chronic conditions can lower healthcare expenses for employees, increase productivity, reduce absenteeism and reduce workers' compensation costs.
EMC recommends adopting the above services in the order they are listed. Start with a foundation of safety and build your program from that.
Count on EMC® to help you implement these key elements of an effective injury management program to best fit your organization. Read the following online resources for additional information about the components of EMC's Injury Management program:
1OSHA Directorate of Cooperative and State Programs