Chemical Container Label Requirement
Container labels are a primary source of warning for employees who handle hazardous chemical substances. Warning labels, along with employee hazard communication training and safety data sheets (SDS), are essential components of any hazard communication program. Warning labels provide information about the contents of a container for anyone who may use the chemical.
Label Requirements
OSHA 29 CFR 1910.1200(f)(6) requires that health hazard and/or physical hazard criteria of all chemicals be determined, and that information appear on the label. Each label must contain the following information:
Identity of the material
Signal word
Hazard statement(s)
Precautionary physical and health hazards associated with the material
Name and address of the chemical manufacturer, importer or other responsible party
This information must be provided in simply worded English, with other languages optional. You should not rely on color coding as the primary means of communicating hazard information.
Additionally, labels do not always have to be adhered to a container. Labels, placards or signs can be placed on shelving or posted where similar stationary containers are stored. Although not required, labeling of transfer containers is highly recommended.
Signal Words
In order to communicate a chemical's hazard severity, the label may have one of these signal words:
WARNING: used for moderate hazard
DANGER: used for severe hazard
For minor hazards, no signal word is required.
Hazard Statement
This statement is assigned to a hazard class and category that describes the nature of the hazard of a chemical, including the degree of hazard, where appropriate. Examples of hazard statements are:
FATAL IF SWALLOWED or, as appropriate, INHALED or COMES IN CONTACT WITH SKIN
HARMFUL IF SWALLOWED or, as appropriate, INHALED or COMES IN CONTACT WITH SKIN
CAUSES SEVERE SKIN BURNS AND EYE DAMAGE
EXTREMELY FLAMMABLE LIQUID AND VAPOR
MAY CAUSE FIRE OR EXPLOSION
STRONG OXIDIZER (contact with other materials may cause fire)
MAY CAUSE CANCER (contains material which can cause cancer)
Pictograms
There are nine pictograms intended to convey specific information about the hazards of a chemical.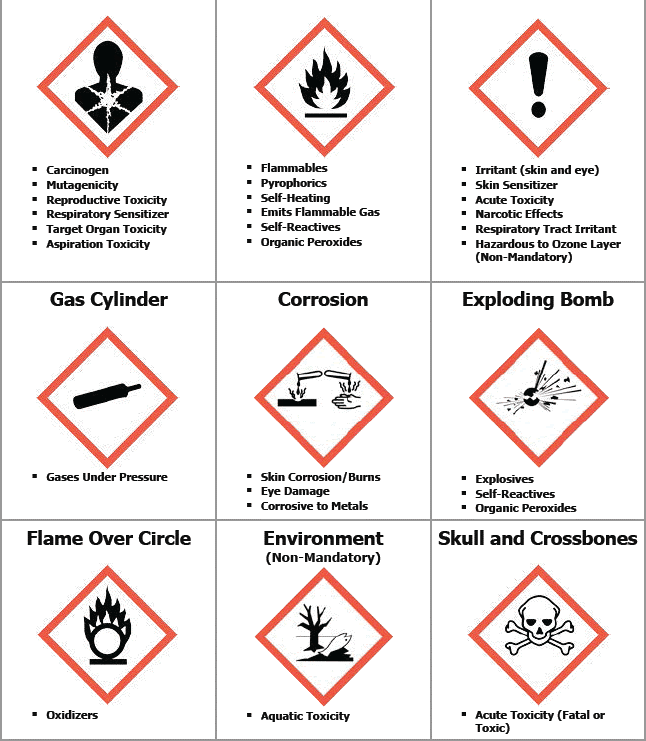 Precautionary Statement
Precautionary measures supplement the hazard statements by indicating what to do to avoid an injury from exposure to a hazardous chemical or improper storage or handling. There are four types of precautionary statements: prevention, response, storage and disposal. Below are some examples.
Prevention
Avoid breathing/dust/fume/gas/mist/vapors/spray
Wash hands thoroughly after handling
Keep only in original container
Response
Eliminate all ignition sources, if safe to do so
In case of fire: Evacuate area
Get medical advice/attention if you feel unwell
Storage
Store in well-ventilated place
Keep container tightly closed
Store locked up
Store away from other materials
Disposal
Dispose in accordance with local, regional, national and international regulations, as specified
---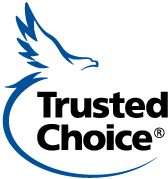 Home Office: 717 Mullberry St. | Des Moines, IA 50309 | 800-447-2295 | www.emcins.com