Playground Surface Options for Schools and Parks
Falls to the ground from play equipment is the leading cause of playground injuries, according to the Consumer Products Safety Commission (CPSC). It is important that all playground surfaces are adequately cushioned, as life-threatening head injuries can occur from falls at any height. The landing areas around swings, slides, elevated platforms, merry-go-rounds and climbers are of particular importance because falls from these are more likely to produce serious head injuries.
What is a Playground Use Zone
The use zone is the surface under and around a piece of playground equipment that a child falling from or exiting from the equipment would be expected to land on. To reduce the risk of injury, surface protection should extend at least 6 feet around each piece of equipment and be installed to the proper depth.
There are a few exceptions that require more than 6 feet. For example, a single-axis belt swing should have surface protection extending in back and front to a distance at least twice the height of the suspending bar.
Improper Cushioning Methods
The following cushioning methods are ineffective and pose risks:
Concrete, asphalt and other hard surfaces
Grass and dirt (wear and environmental factors can reduce their shock-absorbing effectiveness)
Wood mulch treated with chromated copper arsenate (CCA)
Additionally, loose-fill is unfit for playgrounds intended for toddlers. And while carpeting and mats can be used in some instances, they must be tested and comply with ASTM F1292 (Standard Specification for Impact Attenuation of Surfacing Materials within the Use Zone of Playground Equipment) before use.
Proper Cushioning Methods: Unitary Materials
Unitary materials used under or around playground equipment include rubber mats and tiles or a combination of energy-absorbing materials held in place by a binder. The binder is poured in place at the playground site and cures to form a unitary shock-absorbing surface. Shock-absorbing properties vary by material type, and light-colored materials stay cooler in the intense sun, decreasing the likelihood of blistering on bare feet.
Proper Cushioning Methods: Loose-Fill Materials
Two popular loose-fill surfacing materials appropriate for under or around playground equipment are engineered wood fiber and rubber mulch, permitting they have been designed specifically as a playground safety surface. Other loose-fill materials—like wood chips, wood mulch (not CCA treated), sand and pea gravel—generally fall into the landscaping category.
All loose-fill surfacing should be free of nails, staples and hazardous metals such as lead and arsenic. To ensure accessibility to all users, including those in wheelchairs, surfacing materials should be certified to comply with ASTM F1951 (Standard Specification for Determination of Accessibility of Surface Systems Under and Around Playground Equipment).
If the playground is installed over hard surfaces, such as concrete, asphalt or hard packed earth, the CPSC recommends the following layers of protection.
Immediately over the hard surface there should be a 3- to 6-inch base layer of loose-fill (e.g., gravel for drainage)
On top of that should be a layer of Geotextile (filter) cloth, adding reinforcement and separation, enhancing water movement, and retarding soil movement
Next is a layer of loose-fill surfacing material; this layer should also include embedded impact-attenuating mats for areas where displacement is likely
For all surfacing materials, you should request information from ASTM F1292, which specifies the critical height ratings and depth/ height ratios, from the manufacturer or supplier. The critical height rating is the fall height below which a life-threatening head injury would not be expected to occur. From this information and the fall height of the equipment, the proper material depth can be established.
Surface Protection Inspections
Playgrounds should be inspected daily to ensure that loose-fill surfacing material has not been "kicked out" of the landing areas. To help ensure the correct level of loose-fill surfacing material is maintained, attach markers to playground equipment support posts. These markers will help you determine when additional surfacing material should be added.
Your daily inspection should also include the removal of any foreign objects and debris such as broken glass, rocks and concrete or needles.
---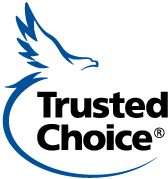 Home Office: 717 Mullberry St. | Des Moines, IA 50309 | 800-447-2295 | www.emcins.com