Workplace Wellness Programs
Chronic diseases are the most common, debilitating and costly of all health problems, but they are also the most preventable. Four common, but modifiable behaviors—tobacco use, insufficient physical activity, poor eating habits and excessive alcohol use—are responsible for much of the illness, disability, and premature death related to chronic diseases. The burden of chronic disease is growing in the United States, as rising rates of obesity and physical inactivity are leading to more diabetes and cardiovascular disease.
Workplace wellness programs can help your employees get healthier and decrease their risk for chronic disease. Potential benefits to your organization include reduced health care costs, reduced absenteeism, fewer and less severe employee injuries and greater productivity. Recent studies have shown that every dollar spent on wellness initiatives returns more than three dollars in reduced expenses.
Types of Wellness Programs
Wellness initiatives can range from distributing educational materials to hosting health screenings or creating incentive programs that encourage changes in specific health behaviors. Possible wellness program components include:
Group programs—smoking cessation, fitness classes (or subsidize gym membership fees), health fairs
Individual programs—personal health coach, flu shots, health risk assessments
Seminars and workshops—stress management, nutrition education
Community involvement—blood drives, charity walk/run events
General employee safety—injury prevention, ergonomics, back care
Design a program that will keep your employees engaged. It can be as easy as planning a walking route around your facility or hosting a class on first aid and CPR.
Getting Your Program Started
Steps for starting a wellness program in your workplace include:
Management commitment—get buy-in and determine what resources will be allocated for the program.
Develop a wellness committee—choose a variety of individuals from different occupations and departments to help guide your wellness initiatives.
Run the numbers—collect data before implementation and throughout the program. Sources for this information include employee surveys or organization-wide insurance statistics.
Develop an operating plan—describe your desired outcomes and expected return on investment (ROI) for the program.
Choose components—select the programs you would like to incorporate into your overall wellness strategy.
Provide a supportive environment—make healthier food available in your facility's cafeteria or vending machines, provide opportunities for physical activities and implement an ergonomics program.
Evaluation—follow up to determine what worked well and what changes should be made. Use employee feedback as a guide.
Wellness programs or their individual features, may be subject to a number of state and federal laws; including, but not limited to, ERISA, HIPAA, FMLA, COBRA and income tax laws. Neither Employers Mutual Casualty Company nor any of its affiliated insurance companies (collectively, EMC) represent or warrant that any wellness program complies with applicable state or federal laws. EMC shall not be construed to be or relied on as providing any tax or legal advice. EMC shall not be liable for damages, fines, penalties or fees that you may incur due to the failure of any wellness program you implement to comply with any applicable law. EMC recommends that you consult with your own tax and legal advisors prior to implementing any wellness program.
---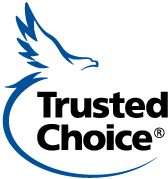 Home Office: 717 Mullberry St. | Des Moines, IA 50309 | 800-447-2295 | www.emcins.com