Workers' Compensation Safety Program
Insurance premiums and other costs associated with workplace injuries can be a major budget concern for employers. One way to control these costs is an employee safety program.
In addition to the potential financial benefits, a well-designed safety program will assist in maintaining a safe and healthy workplace for employees, customers and visitors. A comprehensive workers' compensation safety program should contain the following elements:
Assess Risks and Safety Needs
Begin with a review of your workers' compensation losses to determine where improvements are needed most. Frequent and severe incidences should be the initial focus, followed by infrequent and less severe exposures.
Establish and Communicate Management Commitment to Safety
Formal goals, objectives, responsibility and accountability should be defined and communicated to ensure visible management involvement.
Form Joint Task Forces
Establish temporary work groups of employees from various departments to further assess risks, develop ideas for improvements and propose operational changes. Possible research topics include ergonomics, slips and falls, and review of safety policies and procedures.
Provide Training for All Supervisors and Managers
Communicate the company's safety commitment, ensure employees have proper skills to identify and eliminate potential hazards, and establish ongoing training to maintain long-term comprehension.
Conduct a Job Hazard Analysis (JHA)
Analyze all operations and tasks to identify risks of injury and hazards to the worker. The JHA should include an identification of the risk/hazard and steps to appropriately mitigate. The Hierarchy of Hazard Control should be used to evaluate prior steps to mitigate or reduce the risk of injury.
Conduct Regular Worksite Analyses
An initial worksite analysis will establish a baseline audit of existing hazards that can be used to measure improvement after corrective actions have been taken. The evaluation of existing operational and environmental hazards should include a comparison to nationally recognized standards and basic concepts of workplace safety and health. Include employee input and appropriate management response in the assessments.
Correct Unsafe Conditions and Acts
Develop and implement a method that provides timely review, response and follow-up on all identified safety deficiencies. Affected employees should be involved in solving safety issues to the greatest extent possible.
Perform Effective Accident Investigations
Establish accident investigation teams and train them to determine the root cause of each accident and make recommendations to prevent recurrence. Effective accident investigations do not punish the employee involved in the accident. Instead, they consider all the factors that may have contributed to the accident. The investigation teams should also make periodic reviews of accident trends as an additional means to focus their injury prevention efforts.
Implement Claims Management
Implement a claims management program to assist all employees who suffer work-related injuries. This program should include designated or preferred physicians, case management, medical claims review and a return-to-work policy. These components promote the earliest possible return-to-work for the employee and decreased workers' compensation costs for your company.
Perform Regular Analysis of Accomplishments and Needs
Make sure the investigation teams report the status of activities, needs and accomplishments to the appropriate management person(s) on a regular basis. This report should discuss the costs and benefits of any recent changes. The status of operational changes and needs should be communicated to all employees, and employees should be encouraged to express their ideas on issues that affect workplace safety.
---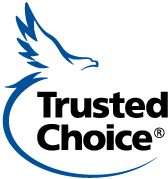 Home Office: 717 Mullberry St. | Des Moines, IA 50309 | 800-447-2295 | www.emcins.com