Protect Your Property 24/7 with Sensor Solutions by HSB™
EMC partners with HSB to offer a building monitoring service that helps protect your organization. Sensor Solutions by HSB monitors your facility 24/7 and alerts you whenever conditions suggest trouble.
Learn More About Property Sensors
Detect property issues and help protect your business or facility from damage caused by power failures, water intrusion, abnormal temperature changes and refrigeration failures.
Benefits of Sensor Monitoring
Protect your facility around the clock
Receive real-time alerts when possible issues are detected
Fix issues before they become expensive, disruptive problems
Monitoring for Schools
In a school environment, refrigeration failures and burst pipes can go unnoticed for days (or even months) causing significant disruption to students and staff when classes resume. Our school-focused sensor package protects against:
Refrigeration failures
Water intrusion
Power failures
Abnormal temperature changes
EMC policyholders receive preferred pricing on school monitoring equipment. One sensor kit, including one year of 24/7 monitoring, is $692 (a savings of $395 over the standard price). Tax exempt status is applicable for those who qualify.
Freeze Monitoring
Our focused freeze monitoring package is an affordable way to protect your facility from cold weather losses such as frozen pipes.
Specially-designed sensors monitor your building's indoor temperature 24/7
If temps begin to fall—due to issues like power outage or broken thermostat—you receive an alert
With early notice, you can take action before pipes freeze
EMC policyholders receive preferred pricing on freeze sensor equipment, and exact price depends on the number of sensors needed to cover the facility. A typical-sized office location costs just $200 per year.

How to Enroll
1. Log in to Policyholder Access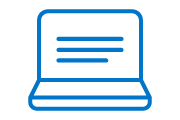 Log in to EMC's Policyholder Access portal* and select Sensor Systems from the Quick Access Tools.
2. Select buildings to monitor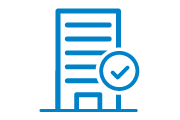 Select desired buildings for sensor kit purchase and designate who will receive alerts for each building, then click Submit.
3. Check your email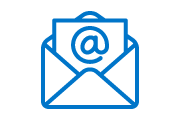 You will receive instructions from SensorSystemsHSB@hsb.com. From your email, click Secure Link to pay for your sensor equipment (schools with tax-exempt status, see the school brochure for special enrollment instructions).
4. Install Sensors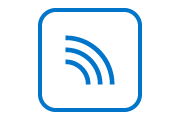 Sensor installation is easy and doesn't require an electrician or plumber. You will receive a step-by-step installation guide with your kit or you can use the HSB iSensor app to help activate your sensors.
* Get help registering for Policyholder Access by calling EMC's IT Support team at 877-249-0581
Sensor Support
For general and technical questions regarding Sensor Solutions by HSB, call the Sensor Support Team at 844-468-1866 or email sensorsupport@hsb.com.