General Liability Insurance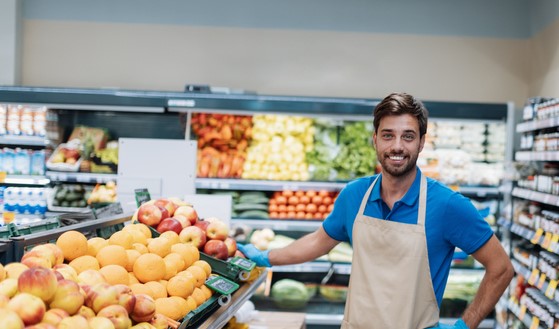 Businesses need to be prepared to protect themselves from accidents, injuries or property damage caused by day-to-day operations. No matter how careful your business is, mishaps can happen on the job or in the office. General liability insurance ensures you won't be stuck with unexpected expenses when accidents happen.
EMC is a seasoned commercial general liability insurance company. With more than 110 years of equipping businesses to be prepared for the unexpected, we know the type of insurance you need. Our independent agents will guide you through the business liability insurance process and help you select the right solutions for your business.
Understanding Business Liability Insurance
EMC wants to help you understand more about general liability insurance to better equip you to protect your business. In the face of an accident or hazard, we never want you or your business left with worry and unexpected expenses.
What is general liability insurance and what does it cover?
General liability insurance, or business liability insurance, is a type of insurance that helps to defend your business from claims such as bodily injury or property damage that arise from your business operations. This type of policy could include coverage for property damage, medical expenses, legal costs and more.
Does a small business need general liability insurance?
Yes, general liability insurance for small businesses is strongly recommended. Small businesses especially are encouraged to invest in general liability insurance so they can be prepared for unexpected scenarios that may expose their business to liability concerns. Although it is important to insure your small business, businesses of all sizes benefit from general liability insurance.
How much is general liability insurance?
Business liability insurance costs can vary depending on the industry, location and business size. Here are some additional factors that can affect how much you will pay for commercial general liability insurance.
Business location: Your general liability insurance cost will depend on the state where you conduct business. If you're located in a more populated area, you may pay more for business liability insurance.
Years in business: Newer small businesses don't have as much experience, which can cause an increase in insurance rates.
Type of business and risk exposure: Certain industries face higher amounts of risk than others, which can increase the cost of business liability insurance.
Coverage factors: Your policy limit and the deductible you choose can affect the cost of your insurance.
Your claims history: Businesses with more claims may pay more for general liability insurance.
If you are interested in a quote, contact an EMC agent today.
Commercial General Liability Insurance
To better understand commercial general liability insurance (CGL insurance), here are some scenarios that are typically covered.
Bodily injuries and property damage: With general liability business insurance, your business is protected if a customer slips and falls in your store or if an employee damages property while working offsite, like in a customer's home.
Products and completed operations: Commercial general liability covers your business if a product design or finished product is defective and causes injury.
Independent contractors: General liability insurance for small businesses protects you from the increased liability of working with independent contractors.
Reputational harm: Your business is covered if someone in your organization speaks publicly and it has a negative impact on another company or business owner.
Advertising injury: Your business is protected against claims copyright violations, stolen ideas, slander or libel.
General Liability Insurance vs. Workers' Compensation
Commercial general liability insurance covers third party claims in an accident. For example, if your employee's actions cause injuries or property damage to your customers, those instances would be covered by commercial general liability insurance. Workers' compensation insurance protects employees from work-related injuries or illness, and it will typically cover medical bills or ongoing care expenses.
What is the difference between general liability insurance and professional liability insurance?
While general liability business insurance covers liability exposures from products, operations or mishaps at your business location, professional liability insurance protects your business from any mistakes, costly errors or inadequate services.
General liability insurance does not protect against lawsuits for mistakes made when completing work-related services. To help cover your legal fees for these lawsuits, you'll need professional liability insurance. Professional liability insurance is also known as errors & omissions insurance, and will help cover the cost of employee errors or mistakes made that cause financial damage.
Business Umbrella Insurance
Commercial umbrella insurance provides additional liability protection that goes beyond the policy limits of general liability coverage. Without this type of commercial insurance, your business will have to pay out of pocket if a claim exceeds your policy limits.
What is umbrella coverage for businesses?
Commercial umbrella insurance helps protect your business assets, including property and employees, by covering costs of lawsuits and damage when business liability insurance limits have been reached. With umbrella insurance, EMC ensures our policyholders are covered above and beyond.
What type of coverage do umbrella policies provide for businesses?
Some scenarios of commercial umbrella policy coverage would include:
Bodily injuries: This coverage will help pay for medical bills or liability claims if it exceeds the limits of your general liability policy.
Damage to property: Business umbrella insurance covers the cost of damage when an employee is at fault in an accident.
Certain lawsuits: Depending on your type of business, commercial umbrella insurance can protect against other liabilities. For example, landlords can get protection from lawsuits for people tripping on the sidewalk or tenant's pets harming others.
Personal liability: There's a variety of commercial umbrella policy coverage for slander, libel, false arrest or imprisonment, malicious prosecution and shock or mental anguish.
Employment Practices Liability Insurance
With many years of experience in covering businesses with employee practices liability insurance, EMC's knowledge can be trusted when it comes to claims of wrongful termination or sexual harassment.
What is employment practices liability insurance?
Employment practice liability insurance is a type of liability insurance the covers wrongful acts arising throughout an employee lifecycle; recruitment, hiring, retention and termination. Directors, officers, management personnel and employees are covered by employment practices liability.
What does employment practice liability insurance cover?
Employee practices liability insurance safeguards against:
Sexual harassment
Discrimination
Wrongful termination
Retaliation
Breach of employment contract
Negligence
Failure to employ or promote
Deprivation of career opportunity
Wrongful discipline
Wrongful infliction of emotional distress
Mismanagement of employee benefit plans
EPLI coverage is structured as gap insurance to cover what general liability insurance does not.
Count on EMC for Business Liability Insurance
When it comes to expecting the unexpected, insurance is key. With more than 110 years of experience, you can rely on EMC to help find the right general liability insurance to fit your needs. Meet with our expert insurance agents to ensure your business is covered no matter what.
Find an EMC Agent
Contact a local independent insurance agent and ask about EMC's General Liability Insurance.