Equipment Dealer Insurance
EMC Insurance Companies has the knowledge and expertise to provide you with the right equipment dealer insurance. We offer a full range of equipment dealer insurance programs including farm equipment dealer insurance, insurance for lawn and garden equipment dealers and light to medium construction equipment dealer insurance.
Types of Insurance Policies for Equipment Dealers
Your equipment dealer insurance program can include a variety of individual coverages, including:
Business Auto Insurance for Equipment Dealers covers company vehicles driven by your employees and provides protection in case of an accident.
For example, if your employee accidently causes a rear-end collision while driving a company vehicle, auto insurance would help cover the costs.
Cyber Liability Insurance for Equipment Dealers helps your business react to and recover from a data breach by helping cover the costs of:
Computer software restoration
Data recovery
Third-party liability protection
Response efforts
Defense and liability
Identity recovery for key individuals within your organization
Essential Property Insurance for Equipment Dealers helps protect your buildings, equipment and other property against physical damage. For example, if the roof of your facility is damaged due to wind, property insurance would help cover it.
General Liability Insurance for Equipment Dealers protects your business from liability exposures such as injuries, faulty work or damage to a customer's property. For example, if a customer were to slip and fall at your place of business, general liability would help cover the costs.
Umbrella Coverage provides your business with additional security in the event of an expensive liability claim that would otherwise exceed your coverage limits.
Workers' Compensation Insurance covers medical expenses and compensation for workers who get injured while on the job (available in select states). For example, if an employee hurts their back while lifting a piece of equipment, workers' compensation insurance would help cover the costs.
How Much Is Insurance for an Equipment Dealer?
The cost of equipment dealer insurance can vary depending on the size of your business and the type of services you provide. EMC can customize your equipment dealer insurance program so it works for you. Contact a local independent agent and ask about EMC's insurance for equipment dealers.
Our Equipment Dealer Insurance Stats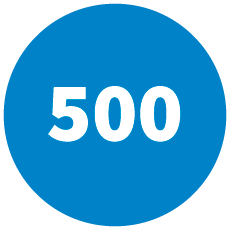 EMC proudly provides equipment dealers insurance for more than 500 equipment dealers. We have over $22.3 million in written premium.
Types of Insurance Coverages for Equipment Dealers
Property and Inland Marine Insurance
Employee dishonesty
Employees' tools
False pretense*
Flood and earthquake

Included with inland marine coverage

Pollutant cleanup and removal
Property: In transit and off premises
Rented equipment coverage*
Repair and replacement provision
Utility services: Direct damage
Water backup
Auto and Liability Insurance
Acts, errors and omissions
Auto business income and extra expense*
Damage to rented premises
The following coverages are available with the Auto Dealers Elite Extension:
Audio, visual and data electronic equipment
Blanket additional insured
Broad form work performed
Defective products
Fellow employee
Hired auto physical damage
Increased towing expense
Waiver of glass repair deductible
These are just some of the coverages offered through the EMC Equipment Dealer Insurance Program. Talk with your independent insurance agent to learn more.
*Available by endorsement
Disclaimer: This is a summary of coverages available. Coverage is subject to policy terms and conditions, limitations and exclusions, and may vary from state to state. Read your policy for specific terms and conditions or contact your local agent for details.
Hear From an EMC Policyholder
"We always receive our claims payments from EMC very quickly. All transactions I have had with them has gone smoothly. I recently worked with someone on a workers' compensation claim for the first time and she really was super friendly and went above and beyond to help us out. I was very impressed with our service."
Chasity Kral
— EMC Policyholder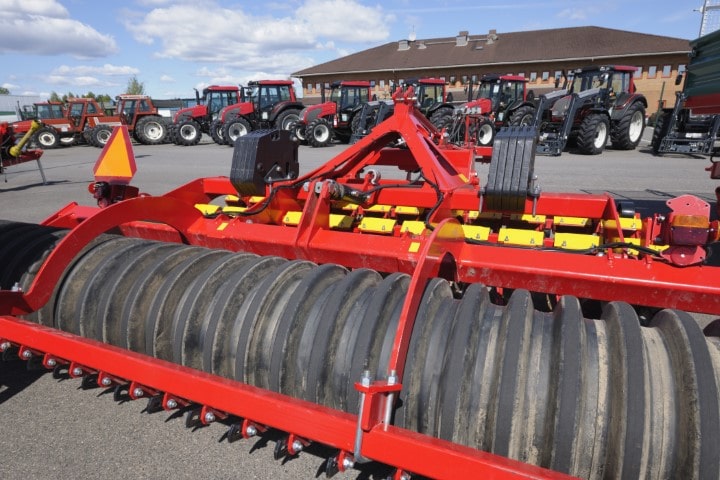 Safety and Loss Control Resources for Equipment Dealers
EMC has provided loss control services for our policyholders since 1926. Our experienced loss control professionals can give you suggestions and solutions that can lessen your risks.
Ergonomic Evaluations* to identify ergonomic issues before losses occur. We also offer online resources to help you spot problems and educate your employees.
Hazard Control Assessments to identify hazards that pose the greatest potential safety risks to your operations. We then recommend viable solutions to control or reduce these risks.
Injury Management Programs** to help reduce the impact of injuries, including select provider, return to work, prework screening and worksite wellness programs.
Slip and Fall Prevention to help you develop a proactive approach to reducing these incidents at your jobsite. We also offer many online resources to help prevent slips and falls–a leading cause of workplace injuries.
Online Safety Training to give your employees convenient access to short training segments, complete with quizzes to check for understanding. You can register, assign training and track your employees' training progress through our easy-to-use online training system.
Visit the Loss Control page to learn more and access our extensive collection of online safety resources.
Count on EMC® for Quality Insurance for Equipment Dealers
Whether you need farm equipment dealer insurance or forklift dealer insurance, EMC has a wide range of tailored insurance policies for equipment dealers. And with more than 110 years of experience, customers know they can Count on EMC® — and you can too.
*These services are available only in territories where EMC provides workers' compensation coverage.
**This program is not available in all states.
Find an EMC Agent
Contact a local independent insurance agent and ask about EMC's Insurance for Wholesalers.