Insurance for Contractors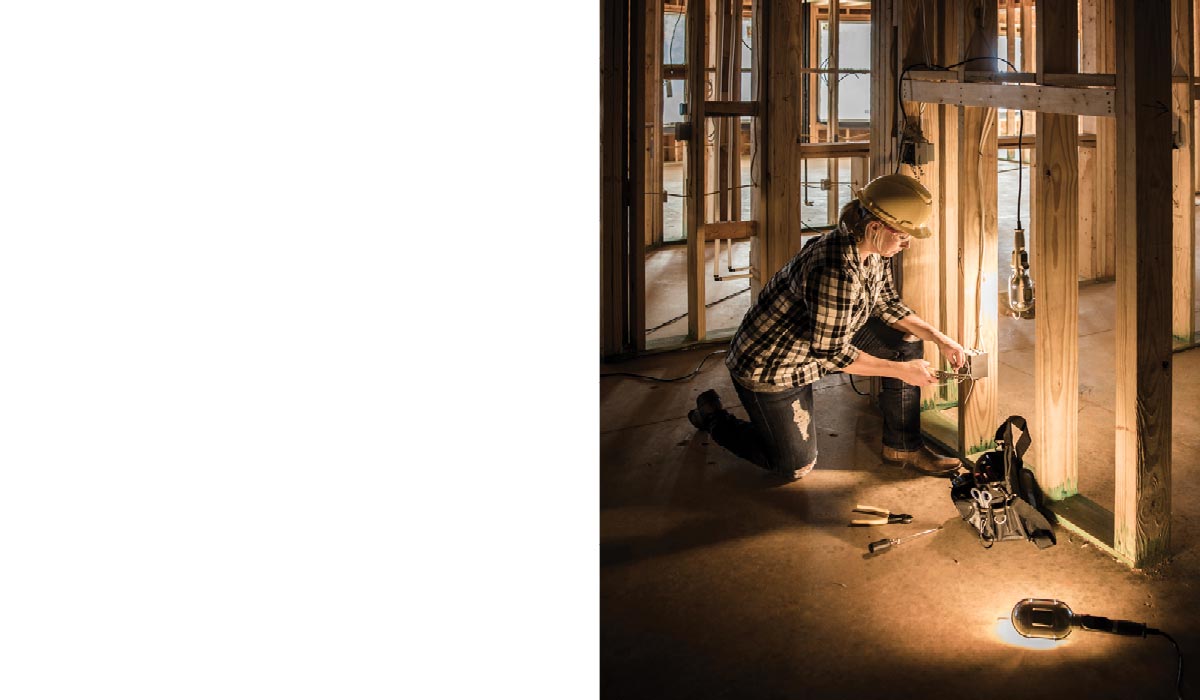 Looking for comprehensive insurance coverage for your contracting business? Look no further than EMC Insurance. We specialize in providing tailored coverage specifically designed to meet the unique needs of contractors and construction companies. From general liability insurance to errors and omissions coverage, EMC has the knowledge and expertise to protect every square inch of your business.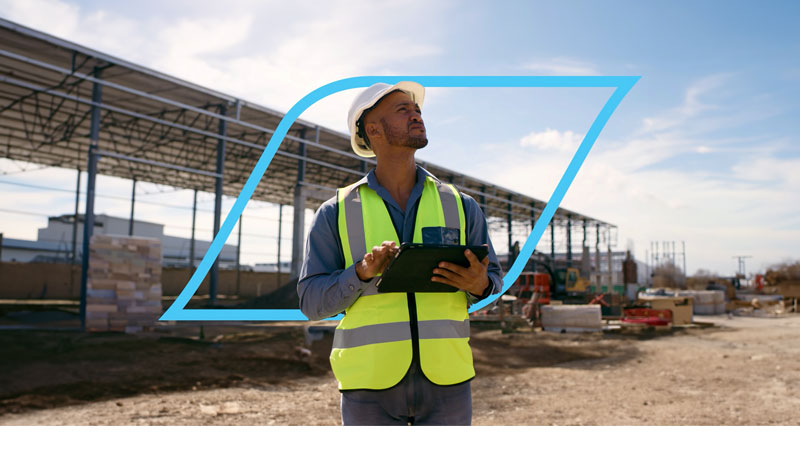 What Is Contractors Insurance?
Contractors insurance is a specialized form of insurance designed to protect contractors and construction companies from various risks and liabilities. It provides financial protection against injuries, property damage, faulty workmanship, and other potential risks that contractors may face in their line of work.
Who Needs Contractors Insurance?
If you're a contractor, subcontractor or independent tradesman, you need to carry commercial insurance. Contractors insurance not only protects you and your business, but many employers require it before you can work with them. Common trades that need contractors insurance include:
Carpenters
Drywall Contractors
Electricians
General Contractors
Interior Decorators
Lawn Care
Masonry
Sheet Metal Workers
Excavators
What Type of Insurance Do Contractors Need?
Contractors require several types of insurance to adequately protect their businesses. Some essential coverages include:
General Liability Insurance for Contractors
Construction contractors face unique liability risks in their day-to-day operations. General liability insurance protects your business against liability exposures such as injuries, damage to a customer's property or faulty workmanship.
This vital insurance component protects your buildings, tools and equipment against physical damage, including risks such as fire, theft or natural disasters.
Provides coverage for company-owned and personal vehicles used to transport tools, equipment, and personnel to jobsites. This coverage protects vehicles against potential accidents, damages or liabilities that may arise during business-related activities.
Contractors Errors and Omissions Insurance
Mistakes happen, even to the most experienced contractors. This optional coverage provides financial protection in case of an error or mistake during your construction process.
This provides an extra layer of protection by offering additional security in the event of a catastrophic liability claim that would otherwise exceed your coverage limits. Think of it as a safety net, extending your liability coverage to safeguard your business in the face of a major claim.
This coverage uses contractual obligations to pass on a potential risk to another party. The transfer can be done with indemnity and exculpatory agreements, waivers of recovery rights and insurance requirements to pass along to others what would otherwise be one's own risk of loss.
Workers' Compensation Insurance
This specialized protection covers medical expenses and compensation for workers injured on the job (available in select states).
Contact your independent insurance agent to explore our comprehensive selection of customized coverages.
Do Contractors Need Errors and Omissions Insurance?
Depending on what type of work you do, you may need contractors errors and omissions insurance. For example:
A contractor mixes up the orders between two customers and installs the wrong product. Contractors errors and omissions coverage could help pay for the labor and materials needed to fix the mistake.
A contractor misreads a site plan during installation. As a result, the project is done incorrectly and has to be redone. Contractors errors and omissions coverage could help pay for the labor and materials needed to fix the mistake.
How Much Is Contractors Insurance?
The cost of contractors insurance can vary depending on the size of your business and the type of work you do. For example, an electrician is exposed to risks that a carpenter isn't, and vice versa. Therefore, you should expect their rates to differ. Your independent insurance agent can customize your EMC contractors insurance policy to work for you. Contact a local independent agent for a quote on contractors insurance from EMC.

Safety and Loss Control Resources for Contractors
EMC has provided loss control services for our policyholders since 1926. Our experienced loss control professionals can give you suggestions and solutions to minimize your risks and keep your contracting business running smoothly. Our range of safety resources includes:
Jobsite Survey: We help you identify hazards that pose potential safety and liability risks to your worksite and employees and recommend viable solutions to address them.
Return to Work*: We minimize costs from lost time, medical expenses and hiring replacement works by getting workers back to work quickly and safely.
Online Safety Training: Access convenient, short training segments for your employees, complete with quizzes to check for understanding. Our user-friendly online training system allows you to register, assign training modules and track your employees' progress.
Drug Free Workplace*: We have partnership resources to help improve workplace safety and health through comprehensive programs that include supervisor training, employee education and assistance, and drug testing.
Driver Safety Solutions: Our wide range of driver safety and fleet resources can help you avoid collisions that result in death, injury and property damage. Our program partners offer driver monitoring, maintaining driver lists, training and more.
Visit the Contractors Loss Control page to learn more and access our extensive collection of online safety resources.

No Need to Measure Twice. EMC Is the Perfect Fit
Contractors deserve insurance that works as hard as they do. From general contractors to excavators to electricians—EMC has a wide range of insurance policies to protect any contracting specialty. You've mastered your craft; we've mastered protecting it. Here are some more reasons you can put your trust in EMC.
*These services are available to policyholders with EMC workers' compensation insurance.
Find an EMC Agent
Contact a local independent insurance agent and ask about EMC's insurance for contractors.