Commercial Umbrella Insurance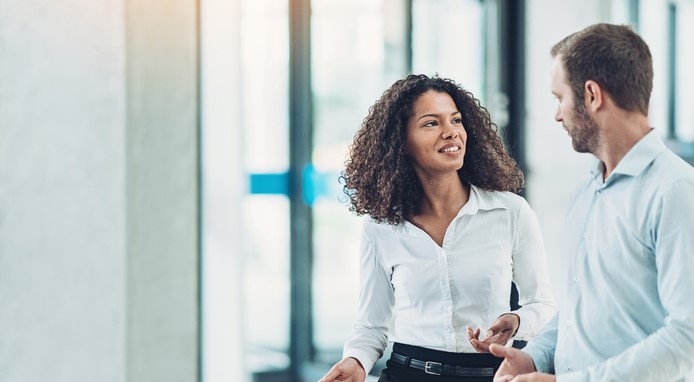 Owning and operating a business comes with many rewards, and as success rises, so do risk and uncertainty. Identifying vulnerabilities within your business and finding solutions to fix them is a fundamental part of business advancement.
Commercial umbrella insurance ensures your business is properly protected, with coverage that goes beyond other liability policies. In the face of a lawsuit, when your business exceeds commercial general liability limits, a business umbrella policy is there to cover the rest so you don't have to.
Since 1911, EMC has offered a variety of insurance policies to financially protect businesses. As experts in the industry, our agents work with our policyholders to help ensure business owners won't be held financially responsible when an accident happens.
What is a Commercial Umbrella Insurance Policy?
Commercial umbrella insurance provides additional coverage for liability claims that exceed the limits of general liability, commercial auto or worker' compensation insurance. For example, if medical expenses and legal fees cost $1.5 million and your general liability policy only covers $1 million, the business umbrella policy would cover the remaining $500,000.
What is the Difference Between Commercial General Liability and Umbrella Insurance?
When the unthinkable happens, commercial general liability is the first measure of defense and commercial umbrella insurance is considered the safety net. In most business cases, business umbrella insurance is not a requirement but provides an extra layer of protection against costs associated with lawsuits, medical expenses, car accidents and more. Commercial general liability insurance is a standalone policy, while umbrella liability insurance can only be stacked with other liability policies.
Who Needs a Commercial Umbrella Policy?
Any business that is at risk of exceeding the limits of other existing liability policies would benefit from commercial umbrella insurance. Years ago, it was common for only big businesses to have umbrella policies, however, because lawsuit costs can escalate quickly, many smaller businesses have added the additional coverage. You may be interested in a commercial umbrella policy if:
Your property is open to the public during business hours
Your business owns many vehicles
Team members work offsite on others' property
A client requires more liability coverage
Your line of business is at a higher risk of a lawsuit
The amount of coverage a business needs depends on the type of business and industry. EMC agents can develop a business umbrella quote to expand your coverage to include an umbrella policy that meets your needs.

Personalized Claims Support
Our experienced claims professionals are always ready to respond with local, personalized service, with the goal of resolving all claims quickly, accurately and with as little disruption as possible.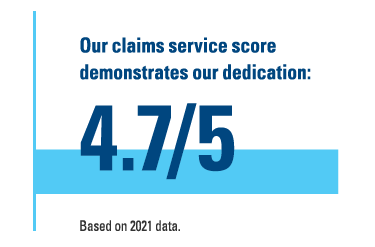 What is Covered by Business Umbrella Insurance?
Commercial umbrella insurance covers the same types of costs as business liability insurance, such as medical expenses, attorney fees and damages when your company faces a lawsuit. Since an umbrella policy is not a standalone policy, it supplements the coverage provided by:
If your business owns and rents equipment and it is damaged, commercial generality liability would cover damages to the owned equipment and commercial umbrella insurance would cover the rented equipment.
Another example of when business umbrella insurance can protect your business is if an employee suffers an injury on the job. If the costs from the accident exceed the workers' compensation policy, the umbrella policy would cover the remainder.
What is Not Covered Under a Business Umbrella Policy?
As important as it is to understand what is covered under a business umbrella policy, it is equally important to know what's not. Business umbrella insurance does not cover:
Lawsuit expenses that result from criminal activity that you or employees partake in
Losses from errors and omissions
Claims that are already covered in underlying liability policies insurance
Claims that exceed the limits of the umbrella policy
To fully understand what an umbrella policy covers, always look at your underlying commercial general liability policies first.
How Much Does Business Umbrella Insurance Cost?
The cost of commercial umbrella insurance depends on many factors including the size of your business, the risk associated with your industry, years in business, amounts of coverage needed and more. If you are interested in a business umbrella quote, contact an EMC agent today.
Count on EMC® for Quality Umbrella Liability Insurance
When you're out in the rain, there's nothing more reassuring than having an umbrella. It keeps you dry, and it's a great symbol of protection.
Similarly, when your business is facing risks and financial threats, there's nothing more reassuring than having the right insurance policy to protect it. Our trusted independent agents will work with you to provide your business with the necessary additional coverage that will keep it safe and sound in any situation.
Find an EMC Agent
Contact a local independent insurance agent and ask about EMC's Commercial Umbrella Insurance.